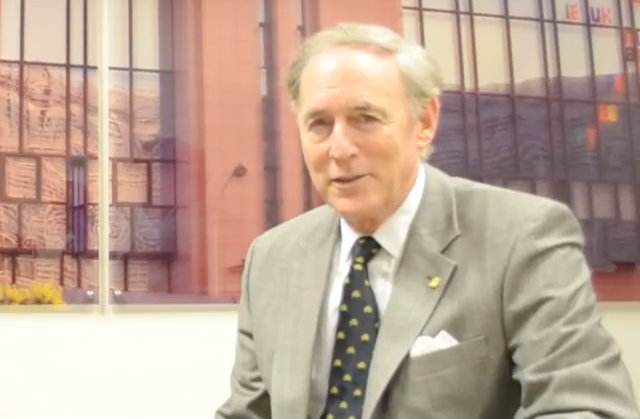 On Friday, the Campaign Legal Center filed a complaint against former U.S. Congressman Cliff Stearns for misspending campaign funds after leaving office. The group, which describes itself as nonpartisan, tells the Federal Election Commission the ex-politician illegally spent money on expenses like a "monthly cell phone bill, payments to his wife, membership dues at private Washington D.C. clubs, and expenses apparently related to his private-sector lobbying career."
Federal law prohibits using campaign funds for personal uses.
Stearns, formerly a Republican congressman out of Florida, left office in January 2013 after losing the GOP primary. He went on to become an executive director and registered lobbyist for APCO Worldwide.
His campaign committee, Friends of Cliff Stearns, still exists, and the CLC says it's legal for ex-politicians to give leftover cash to charity, their party and other candidates. They can also use it to wrap up their campaigns or end their office. But Friends of Stearns issued FEC filings that show the ex-congressman did more than that, argue the CLC.
The FCS spent over $4,000 at the National Republican Club of Capitol Hill since February 2014, said the legal group. They also claim that FCS gave money to politicians in committees relevant to Stearn's lobbying work. Monthly FCS cellphone bills since January 2013 amount to over $5,000 (they had never reported cell phone bills before this). The committee never paid Stearns' wife Joan Stearns during his political career except to reimburse her for expenses, said the CLC–which is why it stood out when FCS gave her five separate payments of $1000 for "Administrative Support" since June 2017. Other allegations of possible misspending include payments to attend an annual retreat for conservatives, rent storage space, pay for "holiday cards," and make unitemized credit card payments.
Law Newz reached out to Stearns for comment.
[Screengrab via APCO Worldwide]
Have a tip we should know? [email protected]