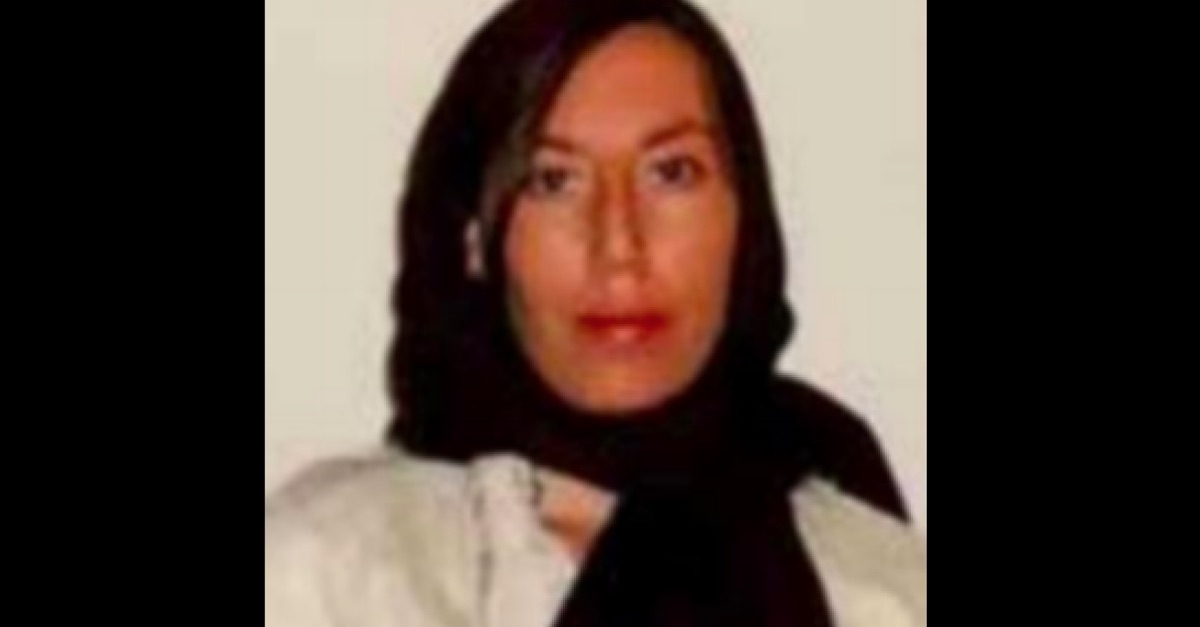 A 39-year-old former U.S. Air Force counterintelligence agent who became known as "Fatemah Zahra" and had previously been reported by the FBI as the missing person Monica Witt now faces a federal indictment in the District of Columbia. It is alleged that Witt was working as a spy for Iran.
According to the Department of Justice, Witt is charged with conspiracy to deliver and delivering national defense information to representatives of the Iranian government. The DOJ says Witt defected to Iran in 2013 and disclosing a "highly classified intelligence program."
Witt is still on the run.
Charged "co-conspirators" named in the indictment were four Iranian nationals: Mojtaba Masoumpour, Behzad Mesri, Hossein Parvar, and Mohamad Paryar. They are also on the run.
Dubbed the "Cyber Conspirators," these Iranians allegedly worked with the Iranian Revolutionary Guard Corps (IRGC) to covertly target computers and networks with malware. They are accused of "various computer crimes targeting members of the U.S. intelligence community who were Ms. Witt's former colleagues."
Assistant Attorney General for National Security John Demers said in a statement that this was "all in violation of the law, [Witt's] solemn oath to protect and defend our country, and the bounds of human decency."
FBI Executive Assistant Director for National Security Jay Tabb said Witt committed an act of betrayal.
"The charges unsealed today are the result of years of investigative work by the FBI to uncover Monica Witt's betrayal of the oath she swore to safeguard America's intelligence and defense secrets" Tabb said. "This case also highlights the FBI's commitment to disrupting those who engage in malicious cyber activity to undermine our country's national security. The FBI is grateful to the Department of Treasury and the United States Air Force for their continued partnership and assistance in this case."
Witt served in the Air Force from 1997-2008 and began working at the Department of Defense as a contractor in 2010. She was described as a person with "high-level serenity clearance" who participated in classified missions. Witt defected to Iran in 2013 after attending an Iranian conference in 2012 condemning American decadence.
[Image via FBI]
Have a tip we should know? [email protected]