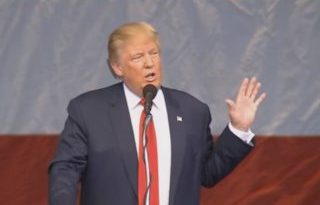 On Wednesday, President-elect Donald Trump wrote on Twitter that he "will be leaving my great business in total" so that when he is in office, he would "in no way have a conflict of interest." Trump noted that he is not legally obligated to do this, but said it would look better if there was no conflict, so he is having legal documents drawn up to take him "completely out of business operations." The U.S. Office of Government Ethics was thrilled with the news, but Democratic members of the House Judiciary Committee are less enthusiastic.
In a letter to Republican Chairman Bob Goodlatte, all 16 Democratic members of the committee requested a hearing to review any conflict of interest laws or ethical rules that may apply to Trump's business situation. They wrote:
Although we do not yet know the details of his proposal, this announcement raises a number of questions, including whether Mr. Trump intends to legally transfer ownership of his assets to his children, or simply allow them to manage his assets[.]
The letter also pointed out that it remains unknown what role Trump's children will have in his administration and "whether they will be subject to an 'ethics firewall;'" and whether "businesses, foreign governments, and others" would be able to "take actions that benefit Mr. Trump and his family" and if Trump would be transparent in any such dealings.
Rep. John Conyers, Ranking Member of the Judiciary Committee, made a list of rules (including four criminal statutes) that might apply to Trump, in preparation for a potential hearing.
[Image via screeengrab]
Have a tip we should know? [email protected]