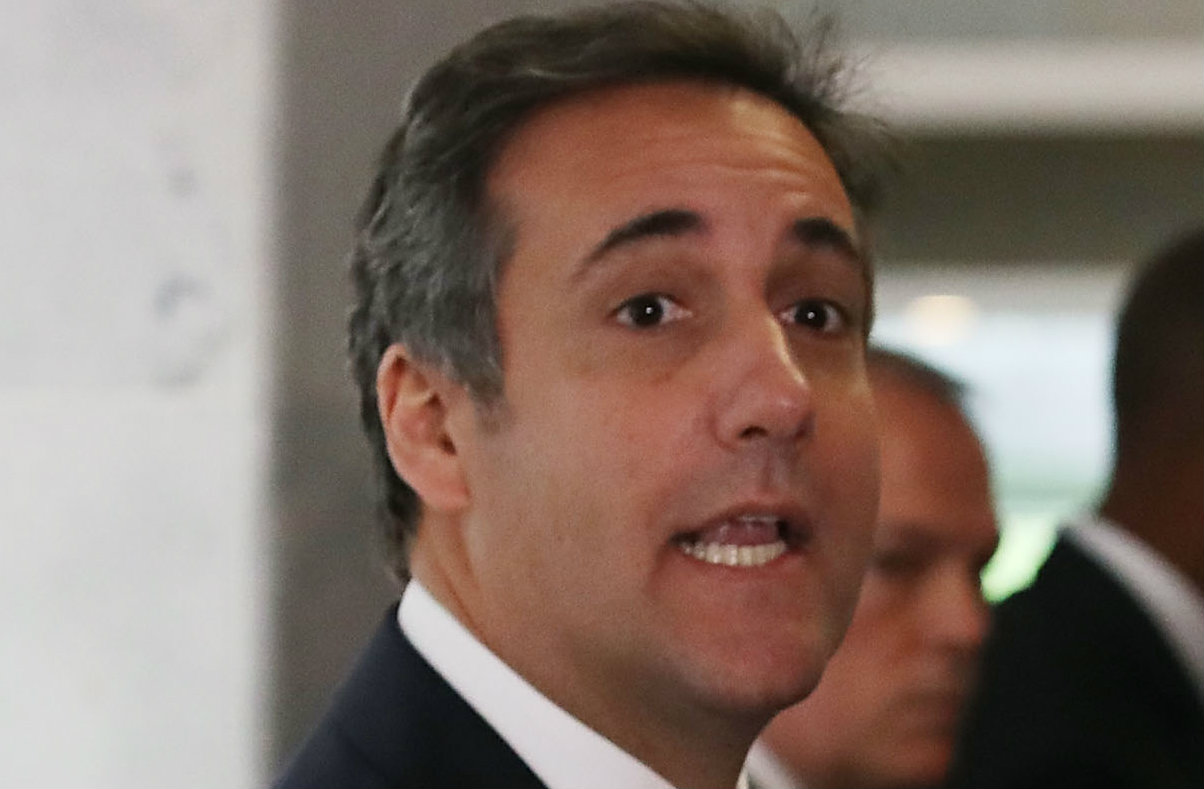 That $130,000 payment to Stormy Daniels isn't the only lurid nondisclosure agreement (NDA) negotiated by Trump lawyer Michael Cohen.
Speaking to sources on background, The Wall Street Journal reported that Cohen also set up a deal between Republican National Committee (RNC) deputy finance chairman Elliot Broidy and an unnamed Playboy playmate who got pregnant.
As described by these sources, certain details of this NDA are identical to some of the ones in the Daniels case. Broidy confirmed the existence of an affair and said he did work with Cohen.
Cohen set up the deal in late 2017, said sources familiar with the matter. The unidentified woman claimed Broidy got her pregnant. In return for $1.6 million paid over two years, she agreed not to talk about her alleged relationship with the RNC fundraiser, and agreed not to pursue what she described as legal claims, sources said.
Broidy, in turn, denied allegations, and said he wouldn't make legal claims either as long as she signed the contract. The woman had said she was pregnant and he was the father. The agreement, however, said it didn't resolve claims as to the alleged pregnancy and paternity of the baby. The contract stated that the woman declined to give proof she was pregnant, a source told the Journal. Sources said that she, under the contract, reserved the right to pursue child support, but later told Broidy's people that she had an abortion.
As described by a "person familiar with the matter," the NDA identified Broidy and the woman through some pretty familiar psuedonyms: David Dennison and Peggy Peterson. Those are the same names used to identify Donald Trump and Daniels (real name Stephanie Clifford) in a 2016 agreement.
Through a statement provided by a spokesman, Broidy said he did have a relationship and, at the end of it, the woman told him she was pregnant.
"She alone decided that she did not want to continue with the pregnancy and I offered to help her financially during this difficult period," he said in a statement to the Journal. He also wrote that it was "unfortunate that this personal matter between two consenting adults is the subject of national discussion just because of Michael Cohen's involvement. Mr. Cohen reached out to me after being contacted by this woman's attorney, Keith Davidson. Although I had not previously hired Mr. Cohen, I retained Mr. Cohen after he informed me about his prior relationship with Mr. Davidson."
Oh… Keith Davidson was the woman's attorney. The involvement of this lawyer, who was reportedly named in the Broidy NDA as Paul Patterson, complicates an already convoluted story. He represented Clifford in her 2016 deal with Cohen, and also negotiated a separate payment between Playboy model Karen McDougal and the publisher of the National Enquirer about her alleged affair with Trump.
McDougal has since claimed in a lawsuit that Davidson was working with Cohen to keep her quiet. Clifford's current lawyer Michael Avenatti has also been critical.
A spokesman for Davidson gave the Journal the good ol' Glomar response, neither confirming nor denying an agreement existed. Cohen didn't respond to requests for comment from the outlet. He did not immediately respond to a Law&Crime request for comment.
[Image via Mark Wilson and Getty Images]
Have a tip we should know? [email protected]