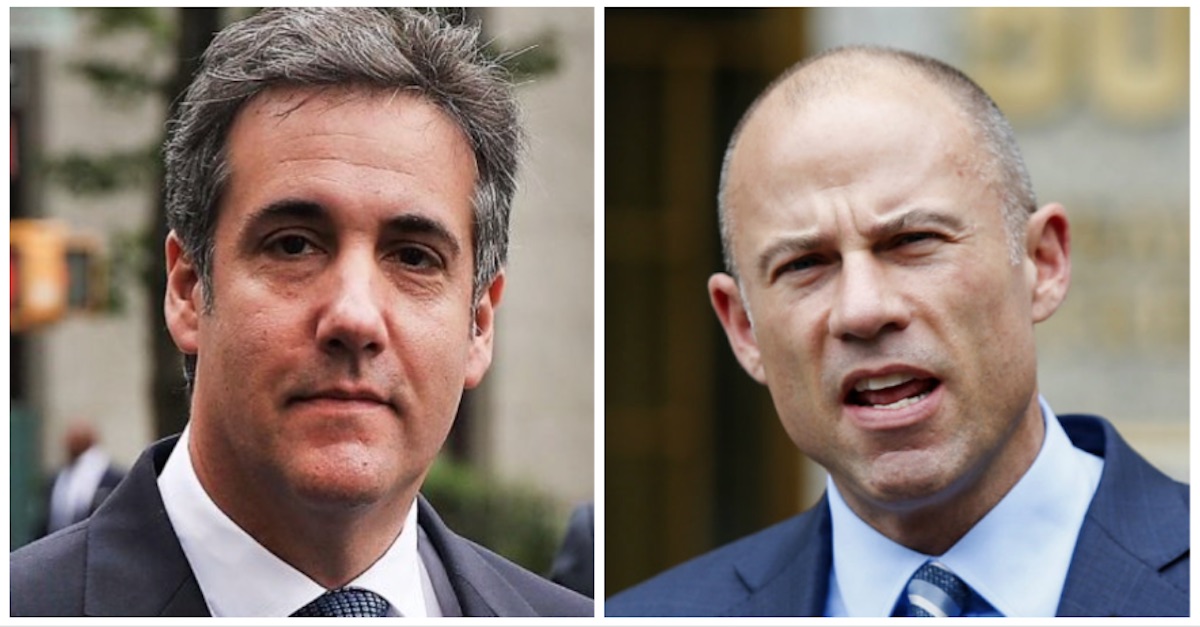 The Michael Cohen drama continues on Thursday as the Senate Intelligence Committee has reportedly issued a subpoena for Cohen to appear on Feb. 12.
This happens after Cohen cancelled scheduled testimony before the House Oversight Committee on Capitol Hill, he claimed, in part because President Donald Trump and Rudy Giuliani have made "threats" against his family.
Law&Crime reached out to Cohen attorney-turned-spokesman Lanny Davis for comment on the situation.
"This morning the Senate Intelligence Committee served Michael Cohen with a subpoena," Davis confirmed.
Cohen nemesis Michael Avenatti, for his part, once again accused Cohen of "playing games," but he also had something to say about Senate Republicans' aims.
"Once again and to be clear – Michael Cohen does not need a public congressional hearing to do the right thing. If he has info important to America about Trump's crimes, he should publicly disclose it immediately in writing or via an interview or press conf. No more games!" he said, before adding "This is a ploy by the Repubs."
He suggested that the play is getting Cohen to "testify behind closed doors in secret," so "They can then claim: 'Cohen has already testified and we already heard everything he has to say.'"
"They are trying to protect Trump from public disclosure and it's outrageous," he surmised.
"Mr. Cohen should immediately disclose what he knows about Trump's criminal conduct and he should do so in a public setting as opposed to in some private smoke filled room," Avenatti also told Law&Crime.
CNN noted that Senate Intelligence Committee interviews do typically take place behind closed doors.
Eight Republicans and seven Democrats sit on the Senate Intelligence Committee. The committee is chaired by Sen. Richard Burr (R-N.C.). The senior Democrat on the committee is ranking member Sen. Mark Warner (D-Va.). The committee's Russia investigation thus far has been described as bipartisan and professional.
The committee has not yet commented on the subpoena.
[Images via Spencer Platt/Getty Images, Eduardo Munoz Alvarez/Getty Images]
Have a tip we should know? [email protected]