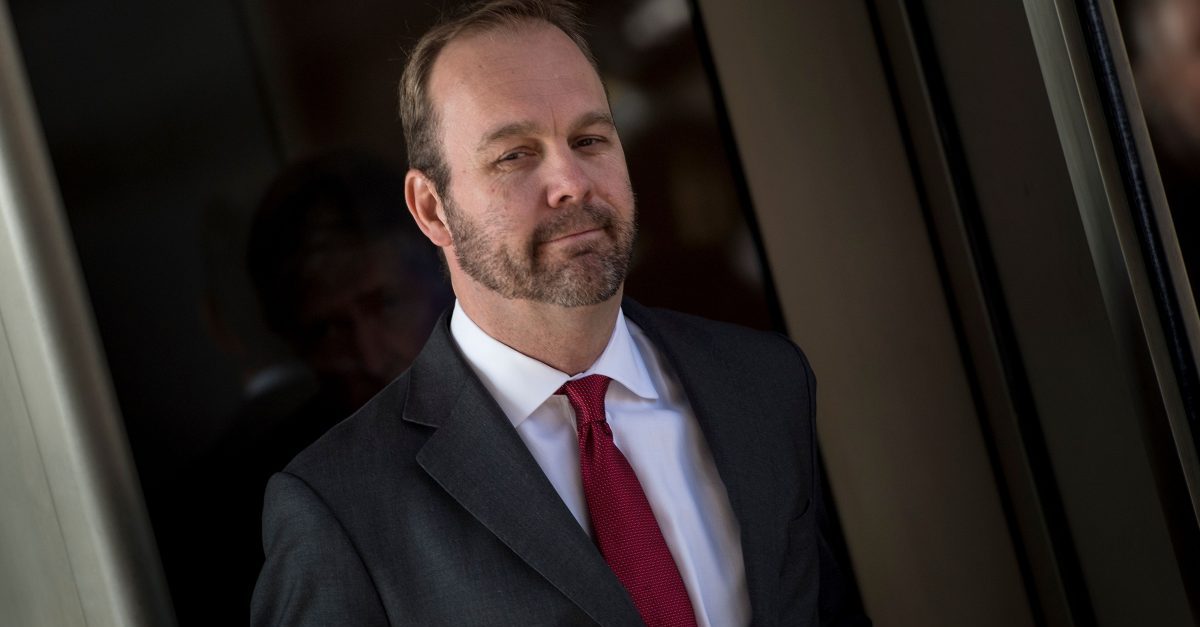 Special Counsel Robert Mueller on Tuesday pushed back former Trump deputy campaign chairman Rick Gates' sentencing yet again, asking for permission to simply file another status update within the next 60 days. This comes 60 days after Mueller did the exact same thing.
Gates, who you may remember as Paul Manafort's associate and a witness at Manafort's Eastern District of Virginia trial, was previously said to be cooperating with the Special Counsel's Office in several "ongoing" investigations.
From Nov. 14:
Mueller said that although the  "status of this matter has not changed substantially" since the last update, Rick Gates is still cooperating "with respect to several ongoing investigations" and sentencing isn't going to happen just yet, the report says. In fact, the next status report date has been set for no later than Jan. 15, 2019.
Today is Jan. 15, 2019, and today Mueller is asking for another extension of 60 days:
The parties previously filed a Joint Status Report on November 14, 2018 and proposed to send an ensuing report within 60 days and no later than January 15, 2019. To date, the status of this matter has not change substantially since the November report, as defendant Gates continues to cooperate with respect to several ongoing investigations, and accordingly the parties do not believe it is appropriate to commence the sentencing process at this time.
Mueller would ask that the next status report update be allowed to be filed within 60 days — or no later than March 15, 2019.
The filing is notable because by delaying Gates' sentencing due to his continuing cooperation it basically indicates that Mueller's investigation could go into March, while recent news reports have predicted that Mueller will submit a Russia report in February. It has also been predicted that Deputy Attorney General Rod Rosenstein will resign once Mueller submits that report.
While NBC and others cite sources purported to have knowledge of the Mueller probe's progress, this and the extension of Mueller's grand jury for another six months are two recent moves that appear to challenge that thinking.
[Image via BRENDAN SMIALOWSKI/AFP/Getty Images]
Have a tip we should know? [email protected]