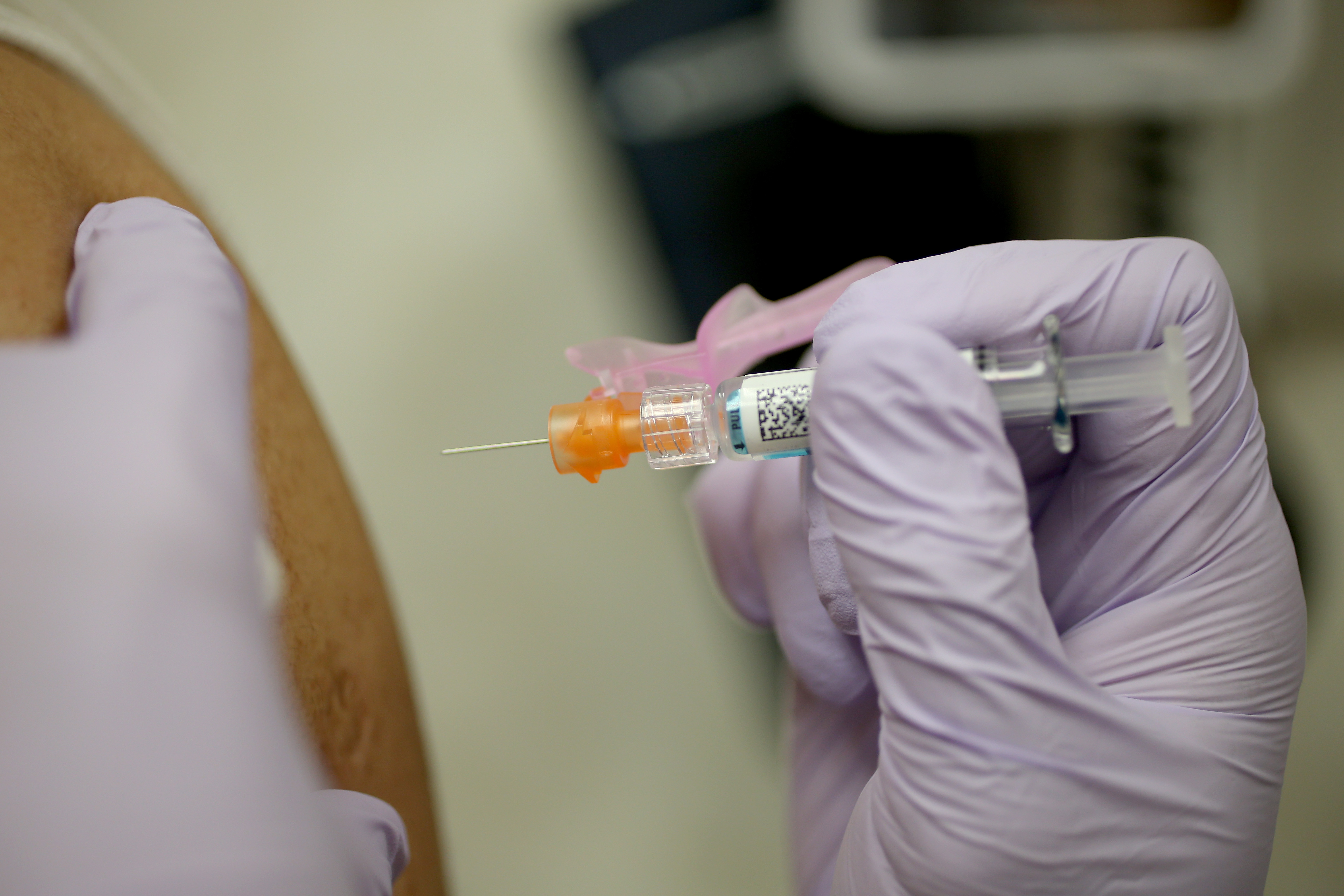 The Department of Justice on Tuesday filed a lawsuit on behalf of a nursing assistant who refused a flu shot on religious grounds, finally agreed to take it when her job was threatened, and then "became emotionally distraught and cried uncontrollably" after actually receiving it. The lawsuit, available here, alleges that the Lasata Care Center, owned and operated by Ozaukee County, Wisconsin, violated the religious beliefs of Barnell Williams during the controversy.
The complaint, filed in federal court, says the care center has a written policy which required all of its employees to get a flu shot every year. The policy contained a "religious exemption from the vaccination requirement, allowing them to wear protective masks during the flu season instead of receiving the shot." However, to qualify for the exemption, employees had to provide a "written statement from their clergy leader supporting the exemption with a clear reason and explanation." The policy outlined that any failure to receive a shot or to provide a documented religious exemption would be deemed a "voluntary resignation," the complaint alleges.
Barnell Williams, the employee, met with administrators and said she couldn't receive a flu shot because her body was a "holy temple" and that she could not allow certain foreign substances to enter it. Administrators told her she needed to provide written documentation from clergy to affirm her religious beliefs, but she couldn't because she is not affiliated with a church. Administrators refused to accept a note Williams wrote for herself. They also refused to accept written statements from friends and relatives who attested to Williams' beliefs.
After being threatened with termination, Williams went along with the flu shot procedure. According to the complaint:
Williams relented and agreed to receive the shot, which was administered to her by the Center staff immediately after her meeting with [Care Center Administrator] Luedtke. Right after the Center's Infection Preventionist, Deborah Steele, gave her the flu shot, Williams became emotionally distraught and cried uncontrollably up until the time she left the room. Williams suffered severe emotional distress from receiving the flu shot in violation of her religious beliefs, including withdrawing from work and her personal life, suffering from sleep problems, anxiety, and fear of 'going to Hell' because she had disobeyed the Bible by receiving the shot. These deep emotional problems stemming from having to take the flu shot have plagued Williams to the present.
The complaint accuses the care center of violating the law by providing disparate treatment for employees based on religion and for failing to accommodate an employee's religious beliefs.
Law&Crime has reached out to Ozaukee County's legal counsel for a response. An attorney for the county said she could not comment pending a review of the federal complaint. She referred questions to counsel secured by the county's insurance carrier.
[Photo by Joe Raedle/Getty Images.]
[Editor's note:  this piece has been updated to include additional reaction from the county.]
Have a tip we should know? [email protected]
Aaron Keller - Deputy Editor-in-Chief