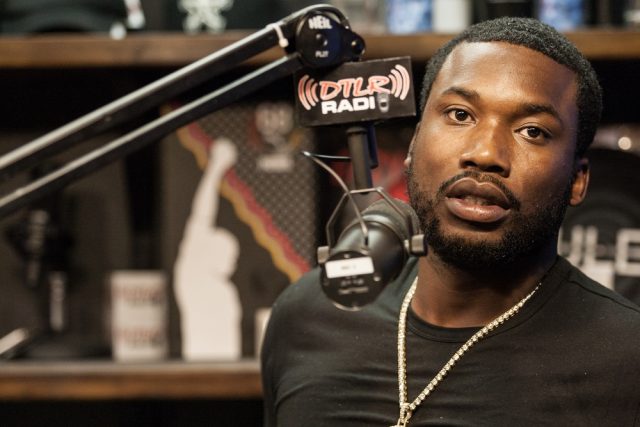 Pennsylvania's Superior Court has ordered the judge overseeing Meek Mill's ongoing legal drama to cease delaying the rapper's previously ignored request for a bail hearing.
Judge Genece Brinkley recently sentenced the hip-hop artist to 2-4 years in prison after a probation violation over a 2008 arrest on drug and gun charges.
Mills has been trying to secure an early reprieve from the lengthy sentence but so far Brinkley has remained mum and refused to schedule a hearing or even respond to the rapper's repeat requests for leniency.
The harsh sentence handed down by Brinkley has been widely publicized and criticized as an indictment of obvious and long-running racial disparities in America's legal system. Jay-Z referred to the sentence as "unjust and heavy handed."
In line with the unusually harsh sentence, Pennsylvania's Superior Court took the unusual step of demanding that Brinkley proceed with Mills' appeal post-haste. Today, in a denial of a habeas corpus petition submitted by Mills on Monday, the court issued the following order:
The Court of Common Pleas is directed to enter a disposition of petitioner's November 16, 2017, motion for bail without further delay.
In effect, the high court is demanding Brinkley make a decision on Mills' repeat attempts to lessen his sentence and to stop stalling.
Mills' representative, Jordan Siev, issued a statement to TMZ, which reads:
We're pleased that the Superior Court took immediate action to direct the Court of Common Pleas to decide on the application for bail without further delay. We remain hopeful that Mr. Williams will be promptly released on bail.
[image via shutterstock]
Follow Colin Kalmbacher on Twitter: @colinkalmbacher
Have a tip we should know? [email protected]