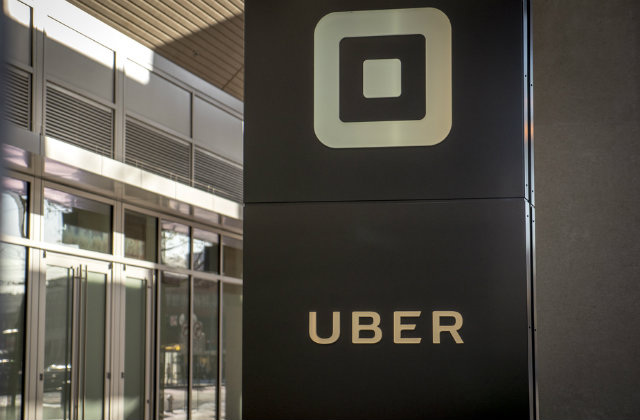 SAN FRANCISCO (AP) — Federal prosecutors are investigating allegations that Uber deployed an espionage team to plunder trade secrets from its rivals, triggering a delay in a high-profile trial over whether the beleaguered ride-hailing service stole self-driving car technology from a Google spinoff.
The criminal probe being conducted by the U.S. Justice Department centers on information contained in a 37-page letter that Uber's former manager of global intelligence sent in May to a company lawyer. The investigation hadn't been publicly known until Tuesday, when it surfaced in a court hearing that was supposed to set the stage for a trial pitting Uber against Waymo, a self-driving car pioneer that started within Google eight years ago.
The hearing instead quickly turned into a forum raising more questions about the ethics and conduct of Uber. Over the past year, Uber has been rocked by revelations of rampant sexual harassment inside the company, technological trickery designed to thwart regulators and a yearlong cover-up of a hacking attack that stole the personal information of 57 million passengers and 600,000 drivers.
Richard Jacobs, the former Uber manager whose lawyer wrote the letter at the center of the courtroom drama, testified Tuesday that Uber had up a secret unit to steal trade secrets from its rivals overseas. He didn't specify which competitors that Uber had been targeting, but said some of the stolen information involved drivers. His allegations had been kept under seal since the U.S. Justice Department passed them along to U.S. District Judge William Alsup last week.
Pressed under questioning, Jacobs acknowledged the letter also alleged that Uber had stolen trade secrets from Waymo and other intellectual property in the U.S. But Jacobs said that his lawyer was mistaken in making that allegation. He insisted he didn't know anything about Uber's espionage team trying to steal from anything in the U.S.
Alsup described the allegations in the letter as "scandalous" and lashed out at Uber's legal team for not informing him about them before he was notified by the Justice Department. "I can't trust anything you say because it has been proven wrong so many times," Alsup told Uber attorney Arturo Gonzalez. The judge also called Uber's espionage teams as "a plumber's unit doing bad deeds."
The allegations prompted Alsup to delay the scheduled Dec. 4 start of the trial pitting Waymo against Uber so Waymo can have more time to gather evidence. Waymo is alleging that Uber has been building its own fleet of self-driving cars by using some of the trade secrets taken by former Waymo engineer Anthony Levandowski. Uber paid $680 million last year to buy a self-driving vehicle startup founded by Levandowski after he left Waymo.
Alsup didn't immediately set a new trial date, but promised to make Jacobs' entire letter publicly available.
[image via vincenzo_mancuso and Shutterstock.com]
Have a tip we should know? [email protected]