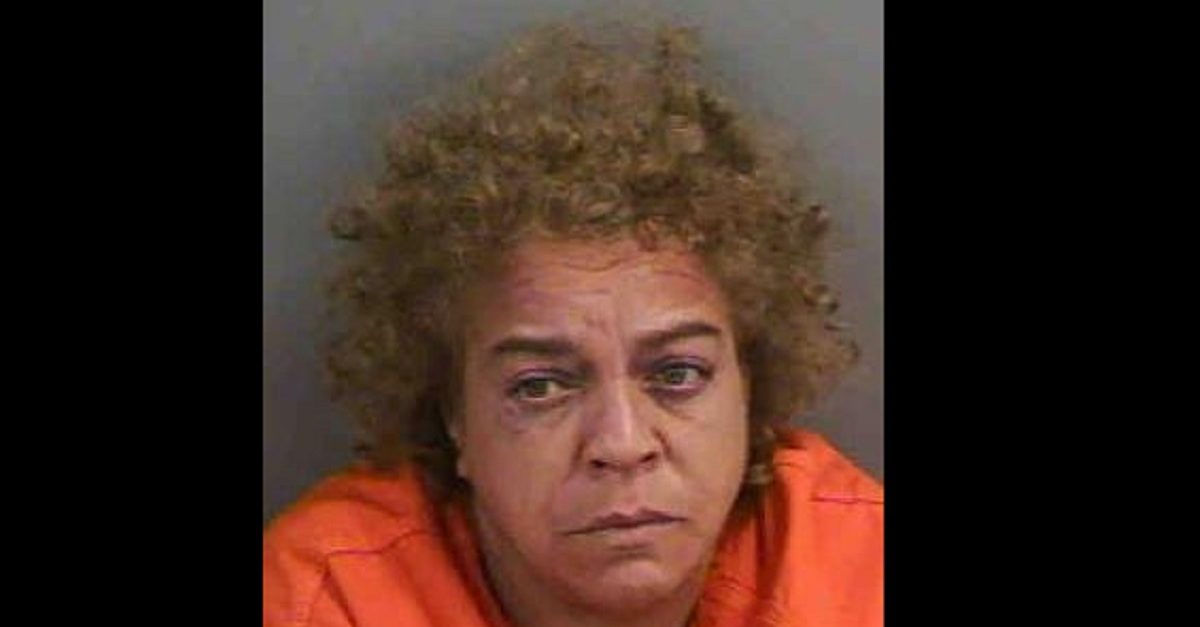 Officials in Collier County, Florida have described an odd situation that allegedly occurred over the weekend in the arrest of a woman who claimed to be "God." Leida Crisostomo, 52, was arrested Saturday after she allegedly caused a scene, robbed a USPS truck and brandished a toy gun.
Deputies arrived in response to a report that a woman was pointing a gun at people in the area. One alleged victim told authorities that Crisostomo pointed a gun at a postal worker and made him get out of the truck before he retrieved a package from the back and handed it to her, according to local WBBH.
Law enforcement eventually found Crisostomo, who was riding a tricycle at the time, deputies said. When they drove up next to her, she gave herself up, riding onto the grass and placing her hands behind her back, they said.
Once deputies apprehended Crisostomo, she allegedly told them she was "God," and that she had heard voices in her head that gave her instructions. They arrested Crisostomo on felony charges of armed robbery and aggravated assault with a deadly weapon without intent to kill, although they reportedly discovered that the gun was made of plastic.
The postal worker eventually got the package back, the local station reported.
Jail records viewed by Law&Crime showed that Crisostomo was still in custody as of Monday afternoon, after bond was set at $25,000. Her next court date is scheduled for January 14, 2019.
[Image via Collier County Sheriff's Office]
Have a tip we should know? [email protected]