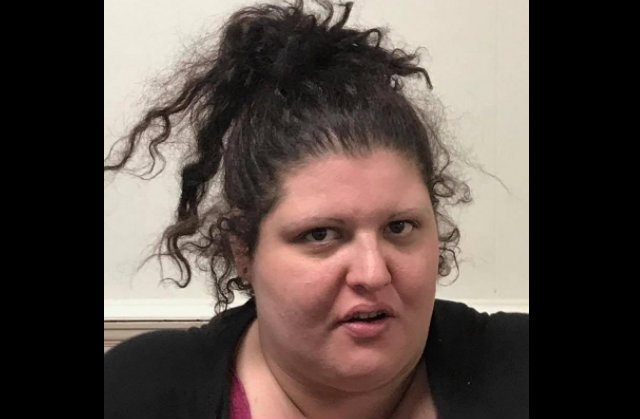 A Massachusetts woman was charged for supposedly stealing from her dead mother on Friday, cops say. Alyce Davenport, 30, and her alleged accomplice Diron Conyers, 27, both face counts of breaking and entering into a depository, larceny from a building, larceny valued at over $250, and malicious destruction to property, said a Facebook post from the Warren Police Department.
It happened during the funeral of Davenport's mother Audra Johnson, according to an arrest report obtained by The Worcester Telegram. Cops said Johnson's fiancée Thomas Baillet reported that someone broke into the home. The responding officer determined that a safe had been removed, and a door frame was damaged. He suggested Davenport as a suspect because she reportedly had been kicked out of the house for doing drugs.
The safe contained items worth $90,000, police said.
Police said Davenport did not attend the funeral and didn't answer calls from relatives. Cops gave a notice to other police departments in the area. On Saturday, Southbridge cops found Davenport and a car in Johnson's name. A safe was inside the trunk, they said. They claim they tried to look in the trunk, but she shut it. Investigators said they seized the safe, which allegedly contained some of the stolen items.
Further investigation led Warren police to a motel in Sturbridge. Davenport and Conyers had been staying at the location, they said. There, officers discovered things taken from Johnson's home as well as a checkbook allegedly stolen from a Connecticut home, police said. Officers claim Conyers looked like he had been using cocaine (evidence was on the dresser).
Investigators also claim that Davenport is a suspect in another case: stealing her dead father's life insurance checks paid out to her brother.
The suspects were arraigned Monday, and are scheduled for a Feb. 6 hearing. Davenport was held on $15,000 bail, and Conyers without bail because of a warrant.
[Mugshot via The Warren Police Department]
Have a tip we should know? [email protected]