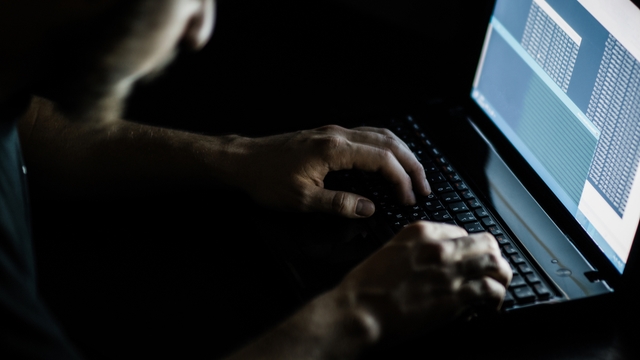 There's a secret Darth Vader-like federal unit within the Drug Enforcement Administration which gathers and feeds sneaky and legally-questionable domestic surveillance information to local cops for action, according to this report from Human Rights Watch. The unit even goes by the nickname "Dark Side." Officially, it's reportedly called the "Special Operations Division," but a government source apparently showed Human Rights Watch this medallion with a Darth Vader-like image looking down at the world:
Evidence suggests US authorities deliberately conceal the facts about how they found information in a criminal case and may be doing so regularly. This and more in today's Daily Brief: https://t.co/8VodchQirT pic.twitter.com/XdFPgaIs4m

— Human Rights Watch (@hrw) January 9, 2018
It's not just the DEA, either. The report says the FBI, ICE, NSA, ATF, Homeland Security, and the IRS are also in on the practice. They gather the surveillance and give to the police, but with strings attached: there is an "expectation that those tips will not be revealed in court," the report says.
After getting the gold mine of intelligence from the feds, local cops find some run-of-the-mill and legally legitimate reason to wiggle their way into an investigation, the report says, such as pulling a suspect over for a bad headlight or some other minor traffic infraction. At that point, the local cops have a legal excuse to search for the real evidence they're after, and — boom! — they magically have a really, really big case on something much more sinister than a car with one broken headlight.
The practice is being called "parallel construction" because of the existence of both the original, secret investigation and a separate, subsequent, legally-sure-footed investigation. The Human Rights Watch report questions whether the secret investigation, the details of which hardly ever become public, violates the Fourth Amendment. The Fourth Amendment protects citizens from unreasonable searches and seizures and imposes the requirement that the government generally cannot search without a warrant:
Parallel construction . . . means judges may never evaluate whether government uses of constantly evolving surveillance techniques adhere to the US Constitution and laws adopted by Congress.

[ . . . ]

If government agents can potentially create privacy-violating, discriminatory, or otherwise unlawful programs or patterns of behavior in secret and without facing any negative consequences, the rights of every member of the public are in jeopardy. Taken to its worst logical conclusion, parallel construction risks creating a country in which people and communities are perpetually vulnerable to investigations based on prejudice, vast illegal operations, or official misconduct, but have no means of learning about these problems and holding agents to account.
The report calls on prosecutors to disclose cases where parallel construction occurs, calls on judges to throw out evidence gathered without warrants, and calls on the executive branch to both disclose when parallel construction has occurred and shut the practice down for future cases.
[Image via Shutterstock.]
Have a tip we should know? [email protected]
Aaron Keller - Deputy Editor-in-Chief