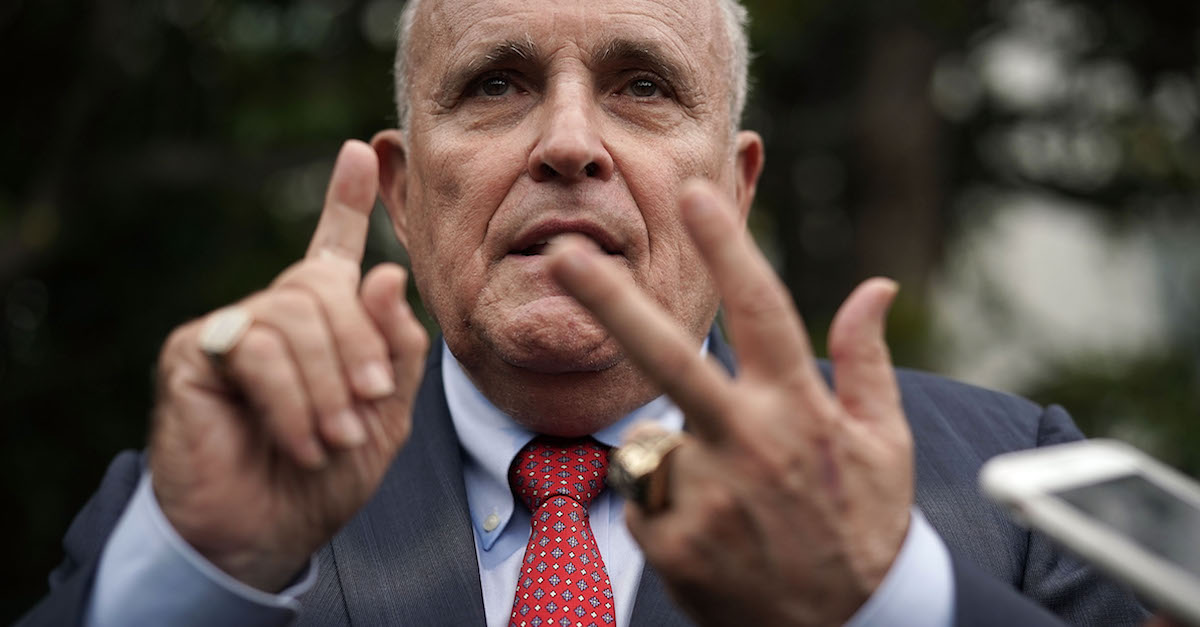 Attorneys for President Donald Trump plan to write their own summary report of the Russiagate inquiry, according to the president's lead attorney on the matter, Rudy Giuliani.
The New York Times reports that Giuliani made those comments while discussing his client's newly announced strategy viz. the probe currently being conducted by special counsel Robert Mueller.
Trump's legal team is now refusing to allow the president to sit for an interview with Mueller unless the special counsel can prove–to Trump's satisfaction–that the 45th president actually committed a crime and that his interview was necessary for the investigation to move forward. Giuilani said:
If they can come to us and show us the basis and that it's legitimate and that they have uncovered something, we can go from there and assess their objectivity.
The prospect of a damaging report being issued by Mueller after the investigation concludes is worrying to the president and his allies for reasons mainly to do with the 2018 midterm elections. According to various reports, the president's legal team is not worried about the prospect of the president being indicted because Department of Justice guidelines appear to suggest against it.
The prospect of dueling reports, however, would be something of an anomaly under the circumstances.
During the Monica Lewinsky (and eventual impeachment) scandal, President Bill Clinton and his allies furiously worked to discredit the findings of the Starr Report, but never went so far as to issue their own summary stylized as a proper rejoinder.
Even during the Watergate scandal, the nation's assumed lodestar for all scandals involving special counsel and independent prosecutors, the White House of Richard M. Nixon never moved to issue their own legalistic attempt at defense.
(Similarly, the George W. Bush administration never worked to issue a tit-for-tat report disputing the findings made by special counsel Patrick Fitzgerald; but this is a bit of a moot point because Fitzgerald's investigation resulted in charges and he decided against issuing any such report.)
It is presently unclear what might be contained in a report issued by President Donald Trump's personal legal team.
[image via Alex Wong/Getty Images]
Follow Colin Kalmbacher on Twitter: @colinkalmbacher
Have a tip we should know? [email protected]