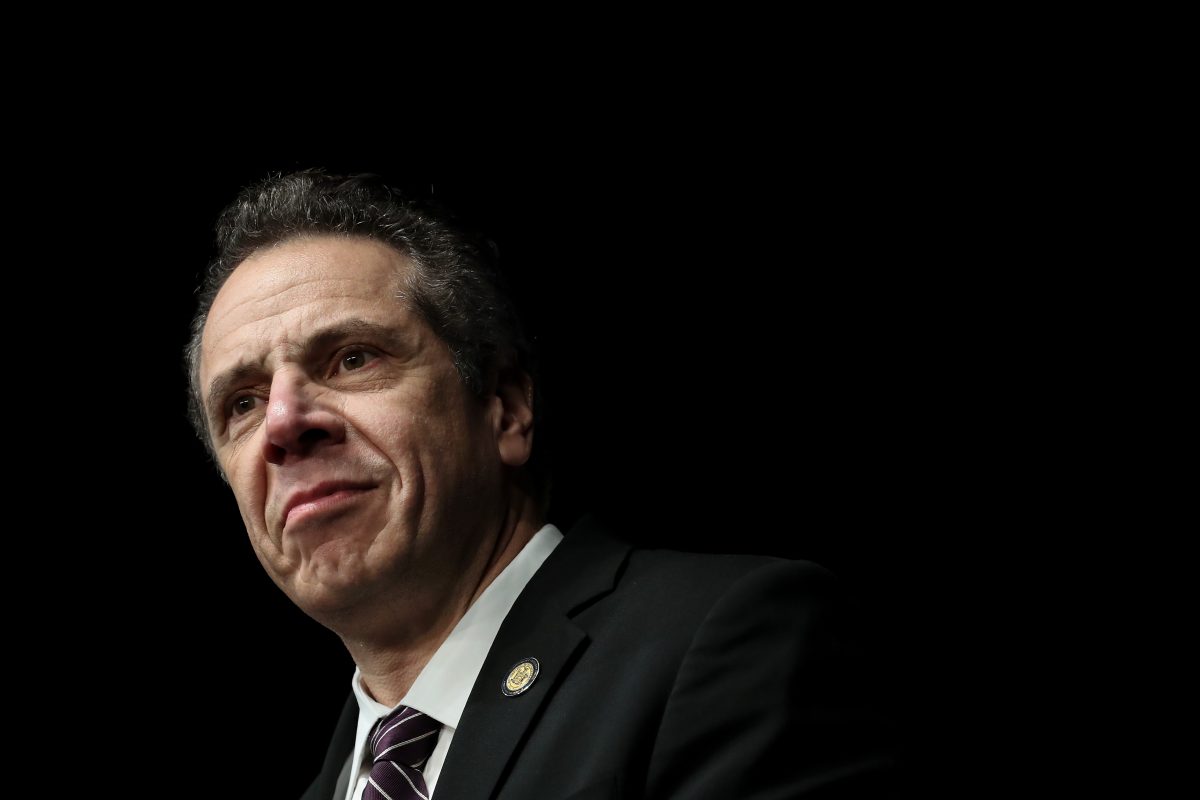 New York Governor Andrew Cuomo had planned to hold an illegal campaign fundraiser but after media caught wind of it, the campaign shifted things around a bit.
Initially, the fundraiser was an all-you-can drink affair on July 11. Hosted by the posh Hudson Terrace event space in midtown Manhattan, the party promised all the booze one could handle for a $5 entry fee (in advance) or $10 (at the door) "in support of Andrew Cuomo 2018."
According to the Times Union newspaper, which serves the four-county New York State capital area, the original invite advertised a speech from recently-dispatched and soon-to-be-ex-Congressman Joseph Crowley.
The inclusion of Crowley–a now out-of-work politician–was eyebrow-raising enough. But the main draw–and source of the resulting controversy that erupted from one seemingly innocuous invite–was the "All-you-can-drink happy hour."
Apparently no one at the Cuomo 2018 campaign had seen fit to vet the idea with New York State's liquor laws.
The New York State Liquor Authority's website notes:
The ABC Law prohibits from selling, serving, delivering or offering to patrons an unlimited number of drinks during any set period of time for a fixed price. The law also requires that licensees prohibit party organizers, promoters, etc., from engaging in this conduct in the licensees' establishment. The statute also prohibits licensees from creating drink specials which, in the judgment of the Authority, are attempts to circumvent the law. This includes offerings of free drinks, or multiple drinks for free or for the price of a single drink, or for a low initial price followed by a price increment per hour or other period of time.
A spokesperson for New York's SLA later confirmed the illegality of the planned fundraiser to the Times Union. They said, "If the event is open to the public, if anyone can walk in off the street and pay, then it would be a violation."
Cuomo's Democratic Party primary rival, Cynthia Nixon, seized upon the Times Union piece. Nixon's communications director Lauren Hitt tweeted the news article. And, when local progressive activist Rebecca Katz sent a blistering tweet addressing the controversy (while retweeting Hitt's original tweet), Hitt retweeted Katz retweeting her:
That time when you had no idea how to get small dollar donors to your event so you tried to bribe them into coming and it turned out that's not quite legal either. https://t.co/h3CeLoi3Jw

— Rebecca Katz (@RebeccaKKatz) July 6, 2018
After a brief flurry of negative media and Twitter attention, the Cuomo campaign appears to have changed course on the all-you-can-imbibe booze fest featuring New York's literal old guard. Now, the campaign invite simply offers "Happy hour drinks."
Law&Crime reached out to the Cuomo campaign for comment but no response was forthcoming at the time of publication.
[image via Drew Angerer/Getty Images]
Follow Colin Kalmbacher on Twitter: @colinkalmbacher
Have a tip we should know? [email protected]