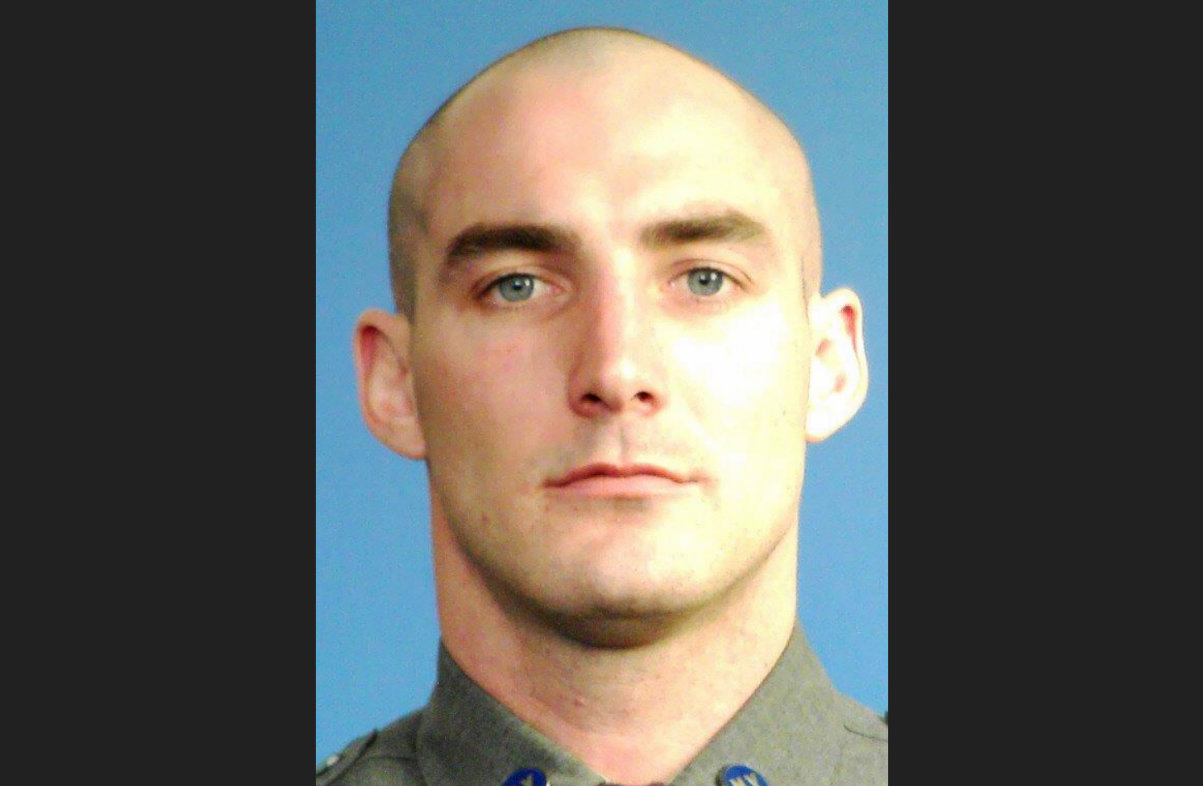 New York State Trooper Nicholas F. Clark, 29, was shot and killed early Monday morning responding to a call of a suicidal man barricaded at a residence in Steuben County, police announced. The suspect was identified as 43-year-old Steven M. Kiley. He was found dead in the residence of an apparent gunshot wound, cops said.
Police released more details at a press conference covered by Syracuse. Kiley's estranged wife called 911 to tell them that he was suicidal and possibly armed, said First Deputy Superintendent Christopher Fiore.
Clark, Stueben County Sheriff's Office deputies, and Corning Police Department officers responded to the scene to find Kiley barricaded inside a residence, Fiore said. Cops attempted to get in touch with the subject, but couldn't. At same point (Fiore declined to elaborate), Clark was shot and killed.
Kiley was identified at a pre-K to 12th grade principal with the Bradford Central School District.
Clark joined the state police after finishing their training school on September 3, 2015. Authorities said he is survived by his mother, father, and brother.
He was described as a two-time state wrestling champion and excellent football player who attended the University of North Carolina on a wrestling scholarship, said State Police Maj. Richard Allen according to The Times Union. He tried out for the Buffalo Bills before joining the New York State Police Academy.
"He transferred back here to the Bath barracks in August 2017, where he was very proud to serve the citizens that he called friends and neighbors, to try to give back to the community," Allen said.
[Image via New York State Police]
Have a tip we should know? [email protected]