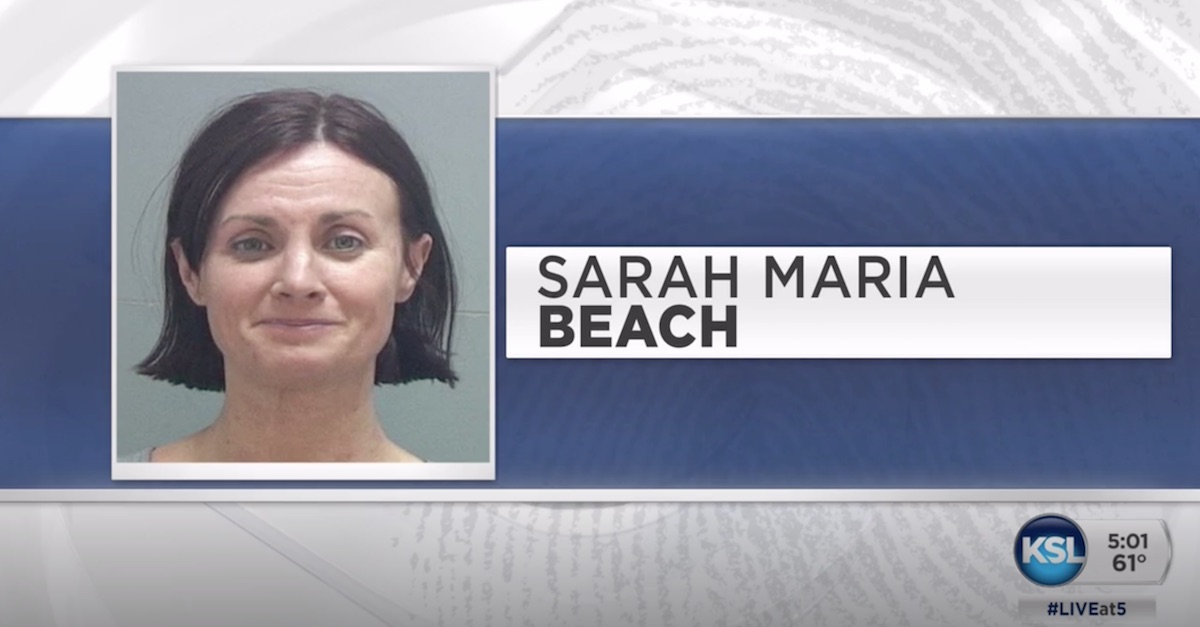 A 45-year-old American citizen currently living in London who was a passenger on a Delta flight from the UK to Salt Lake City, Utah was arrested Thursday after a bizarre outburst grabbed the attention of everyone on board.
Sarah Maria Beach, KSL reported, spontaneously tipped over a drink cart, threw coffee on people and sprinted up and down the aisle while the plane flew 30,000 feet over the Atlantic Ocean.
She allegedly "jumped on the back of" an air marshal who was trying to put a stop to the "disruption" and "placed her hands on his head, neck, and jawline."
Passengers were deeply concerned that Beach might try and open a door, given the erratic behavior.
One passenger, Martin Nicholls, told KSL that he had a conversation with Beach, that she said "she's got a lot going on in her life" and that she became noticeably more agitated and shouted as the conversation went on.
"[S]he literally sprinted down the end. And I mean she's only a small woman, really," Nicholls said.
He said Beach was drinking coffee "and she literally just threw the whole thing — not the cup, the coffee — and it hit the ceiling, it was going down the walls."
"It went over probably about six or seven passengers, some, almost, to the other side of the plane," he said. It's not clear if the coffee was piping hot at the time.
An air marshal got involved and contained the situation, even bringing Beach to a bathroom on two occasions without incident.
After a third bathroom trip, Beach allegedly assaulted the air marshal in the manner described above.
Beach was cuffed for the rest of the flight. It's not clear what caused the outburst and alleged misdemeanor assault, for which she was charged Friday, but Beach was ordered to undergo a mental health evaluation.
The woman would face a maximum of a year in federal prison if convicted of a crime.
[Image via KSL screengrab]
Have a tip we should know? [email protected]