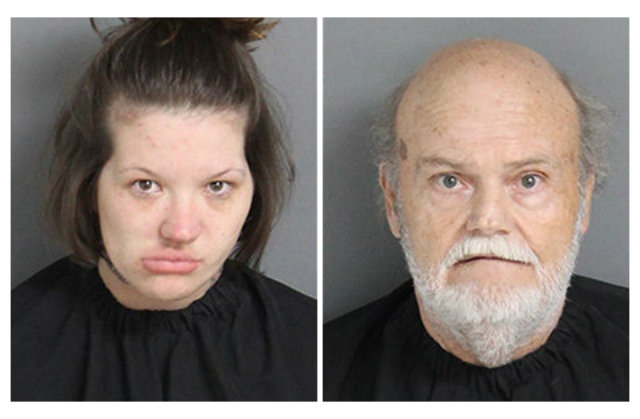 In South Carolina, an alleged prostitute and john were arrested Thursday after asking law enforcement to settle a fight over pay.
Union County Sheriff's Office deputies said they responded to a call from a state trooper. The trooper told them that a man and woman flagged him down, and asked him to help settle the dispute.
Kimberly Moore said Robert Sartor owed her money for prostitution, deputies claim. Sartor gave a different story. He said she owed him for driving her around.
Moore claimed she called him and asked to bring her to a hotel room, and he offered her $150, deputies said. She allegedly didn't say what the cash was for, but stated that she knew what it was for.
Sartor allegedly told deputies that Moore contacted him over Facebook. Apparently, he was just going to get her a hotel room, and offered her $150.
Deputies claimed they found a sex toy in Sartor's pockets. One deputy asked Sartor if he had underwear on. The answer was no. The arrest report said this is "common … of what subjects wear when looking for a prostitute."
Both Moore and Sartor were booked on a misdemeanor prostitution charge.
[Mugshots of Moore, left, and Sartor via Union County Sheriff's Office]
Have a tip we should know? [email protected]