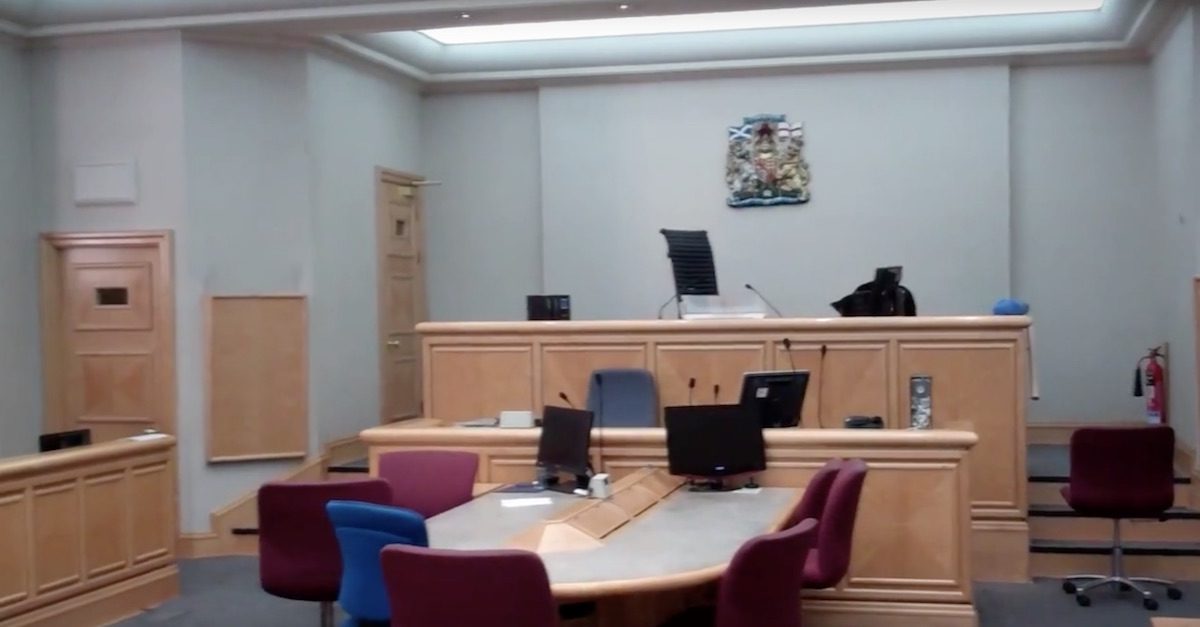 In today's WTF news, a man allegedly tricked two ex-girlfriends into believing he actually had a penis. The defendant Carlos Delacruz, 35, had sex with them in the dark using inanimate objects, and both victims contracted thrush afterward, said authorities in a report from The Irish Sun.
This is what fiscal depute (prosecutor) Kirsten Cockburn had to say at the Edinburgh Sheriff Court in Scotland.
Delacruz allegedly had relations with the lights out, and didn't let the girlfriends see him without clothes.
The first girlfriend, who he reportedly dated from May 2013 to January 2016, said he was "self-conscious about his body and always wore a T-shirt," according to Cockburn. The woman alleged that in one incident, he turned his back to her while they were in bed together. She heard him with a condom wrapper, and then he allegedly turned around, and inserted his apparent penis.
"During intercourse he would hold on to the base of the penis with his hand," Cockburn said.
The second woman said she dated Delacruz starting in August 2016 but split in May 2017 because of money problems.
Both exes claimed they had sex with him in the dark, and suffered extreme pain when he penetrated them. Indeed, the second woman alleged that she told him to stop during their first time because she bled.
The first ex claimed to have discovered Delacruz's condition, and contacted police last May. The other said she figured it out the month after their break up. Police verified Delacruz's condition after he received a medical examination in custody, Cockburn said.
The defendant was put on a sex offender registry. Sentencing is deferred to September. That's when Delacruz's defense lawyer will present mitigating circumstances.
[Main Sheriff Office in Edinburgh via YouTube/tourscotland screengrab]
Have a tip we should know? [email protected]