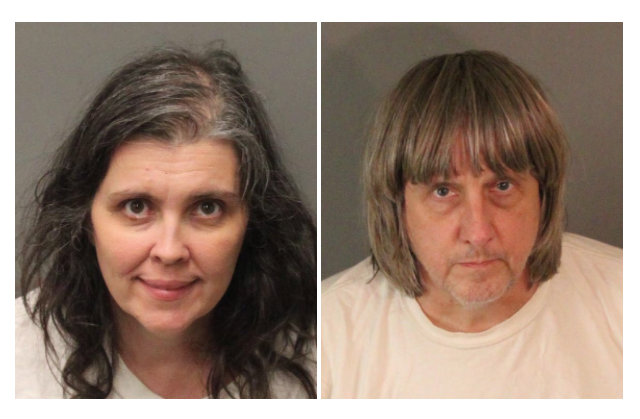 California couple Louise Anna Turpin, 49, and David Allen Turpin, 57, were arrested Sunday for allegedly holding captive 13 of their children. The Riverside County Sheriff's Department announced charges in a statement.
Authorities said the investigation started after a 17-year-old girl escaped from the residence, and called 911. She told deputies and cops with the Perris Police Department that her parents held captive her 12 brothers and sisters at the home. Some were chained up, she said, and according to authorities, she was hardly in the best off shape. From the statement:
…she appeared to be only 10 years old and slightly emaciated.
Authorities contacted the Turpins. They discovered that the couple really did have 12 children held captive in the residence, said the statement. Some were shackled to beds with chains and padlocks in what deputies described as "dark and foul-smelling surroundings." They were described as apparently malnourished and dirty. The alleged victims ranged in age from 2 to 29; seven were adults.
The Turpins were booked on charges of torture and child endangerment. Their seven adult children were treated at Corona Regional Medical Center while the six minors went to the Riverside University Hospital System, said deputies.
According to jail records obtained by Law&Crime, the parents remain at the Robert Presley Detention Center on Monday night in lieu of $9 million bail. They are scheduled for a Thursday court date. It is unclear if they have attorneys in this matter, and they could not be reached for comment as of press time.
[Mugshots via Riverside County Sheriff's Department]
Have a tip we should know? [email protected]