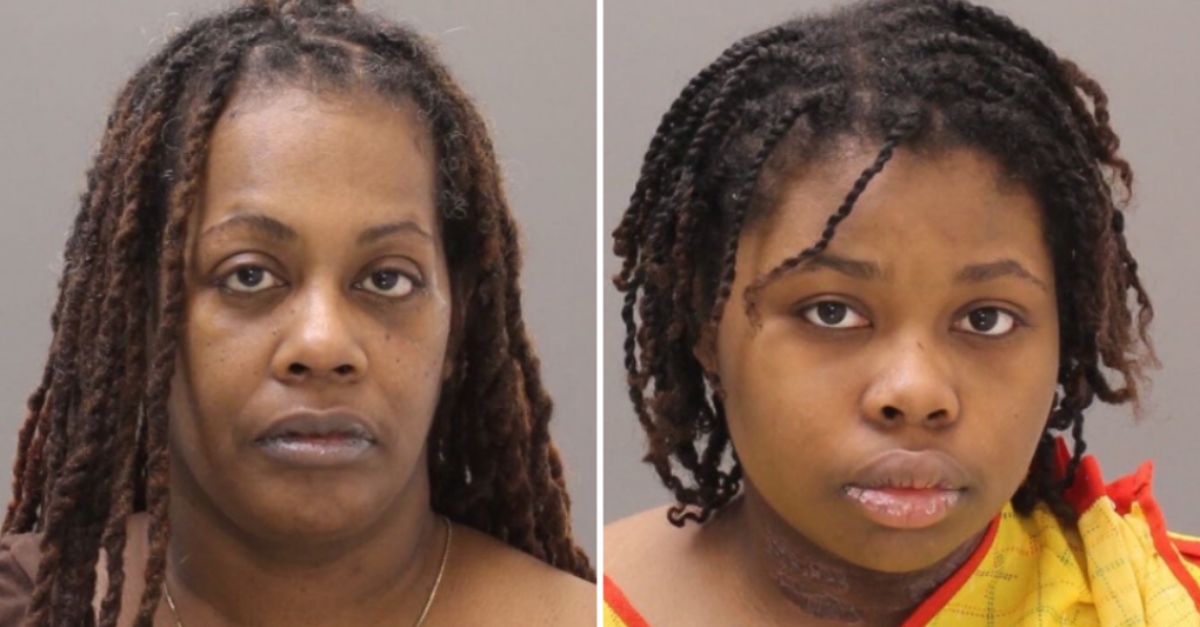 A Pennsylvania man says that his estranged wife and daughter should spend the rest of their lives behind bars if they really killed five family members as alleged.
"I don't want them in no insane asylum," Damon Decree Sr. told WTVD. "I want to see them in jail for the rest of their life."
Shana Selena Decree, 45, and her daughter Dominique Kiaran Decree, 19, have been charged with five counts of criminal homicide and one count of conspiracy to commit criminal homicide, Bucks County prosecutors say. Child protective services representatives were performing an unannounced visit on Monday afternoon at an apartment complex, according to the affidavit. There was no response at the door. A maintenance worker was called to conduct a well-being check. Eight people lived at the home, a caseworker said. What investigators found inside led them to immediately call law enforcement.
Five people–Jamilla Campbell, 42, her twin daughters Imani and Erika Allen, 9, and the young girls' cousins Naa'Irah Smith, 25, and 13-year-old Damon Decree Jr.–were all found dead. Shana Decree was the mother of Naa'lrah and Damon. Campbell was her sister. Campbell's 17-year-old son–not a suspect–was first declared missing, but he has been found safe, said prosecutors.
According to cops, Shana and Dominique Decree were found in the apartment and were disoriented. They each agreed to speak separately to cops without an attorney. They both allegedly tried to pin the killings on Campbell's boyfriend and two other men.
That story changed.
Shana Decree claimed that everyone in the residence, including the children, wanted to die. They both claimed that Campbell participated in the killings, and that Dominique killed her in turn, according to the affidavit.
A Morrisville court clerk told Law&Crime that the defendants had no attorneys as of Thursday. They were arraigned on Tuesday, and are being held without bail.
Decree Sr. said he's been separated from his wife since 2011, according to WTVD. The kids lived with him for a year and a half before they moved in with their mom. He said his niece told them that "they were trying to do something to her," that they had joined some sort of online cult, and that they were talking about demons being around them. Decree Sr. said he was having trouble getting in touch with his son.
"We've been calling and checking and doing everything we needed to do," he said, adding, "Every time they [authorities] went–from my perspective, at least–they said the kids was safe, and it was nothing they could do."
[Mugshot via Bucks County]
Have a tip we should know? [email protected]