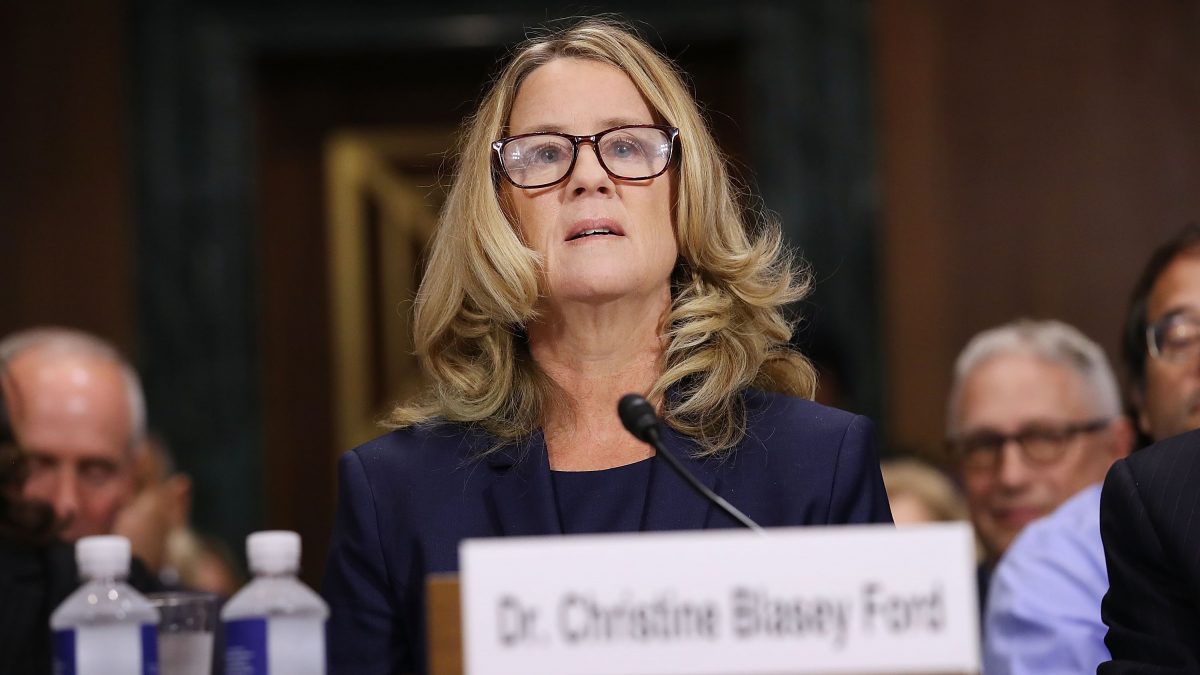 The National Rifle Association has their media arm, NRATV, covering the monumental Senate Judiciary Committee hearings on Christine Blasey Ford's sexual assault allegations against Supreme Court nominee Brett Kavanaugh.
Helming the NRA's special coverage is correspondent Chuck Holton—who immediately distinguished himself by making a controversial comment about actress and activist Alyssa Milano's dress. In a tweet, Holton wrote, "[W]hat is that dress she's almost wearing in a hearing which has to do with SEXUAL HARASSMENT."
what is that dress she's almost wearing in a hearing which has to do with SEXUAL HARASSMENT.

— Chuck Holton (@rangerholton) September 27, 2018
Holton's commentary immediately drew rebuke online.
Media Matters' researcher Timothy Johnson initially drew attention to the tweet. Johnson noted:
The National Rifle Association's media arm NRATV is doing "special coverage" of the Kavanaugh hearing. Here is the garbage one of the outlet's correspondents is tweeting: pic.twitter.com/JH4FKOATPR

— Timothy Johnson (@timothywjohnson) September 27, 2018
Direct responses to Holton took the NRA commentator to task as well.
Wow, so sorry about your tiny anatomy.

— Wonderdyke 🌊❄️🏳️‍🌈 (@wonderdyke) September 27, 2018
My God, doesn't she know about that beautiful uncontrollable male passion we've been told of? You'd better get her a burqa, otherwise you might lose control.

— Douchefinder General (@DouchefinderG) September 27, 2018
Holton didn't respond to any of his critics. But he continued to tweet. In a subsequent post he wrote, apparently of the overall proceedings, "Clown show. Absolute clown show." And of Milano, in particular, Holton said, "If by "Hero" you mean "shameless self-promoting media hound."
Later on, after retweeting various articles in support of Kavanaugh, Holton mocked Ford's opening statement and emotion in response to recounting her alleged attempted rape.
"She's already tearing up, too. Nobody saw that coming," he said.
Law&Crime reached out to Holton for comment and clarification on this story but he has not responded.
[image via Win McNamee/Getty Images]
Follow Colin Kalmbacher on Twitter: @colinkalmbacher
Have a tip we should know? [email protected]