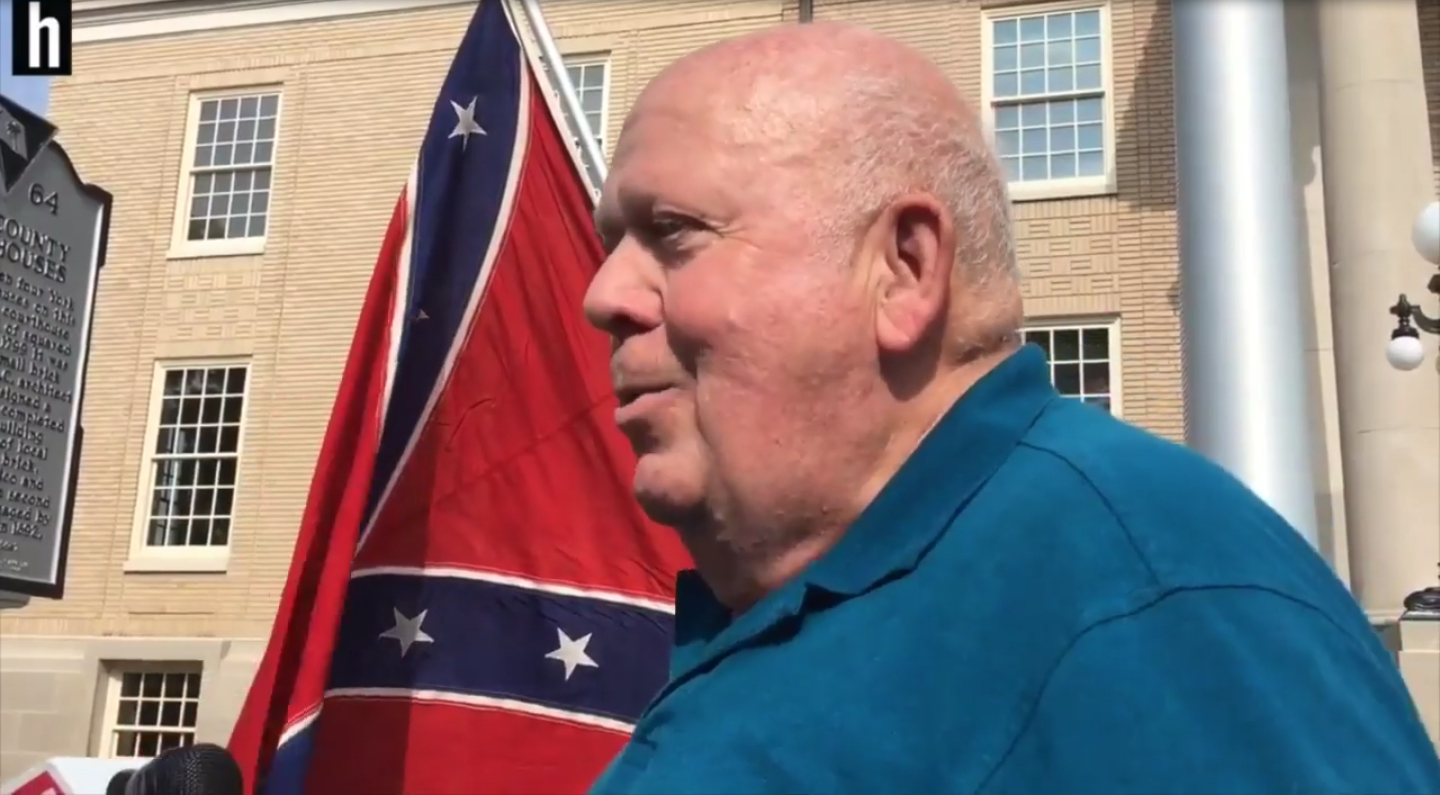 A GOP candidate running for a state house district in North Carolina believes in God. And he believes his God is racist.
Russell Walker is the official Republican candidate for House District 48. But according to The Charlotte Observer, Walker spends at least some of his free time authoring articles for the right-wing Christian website christdescendedfromjoseph.com.
And in those articles, Walker appears to have promoted an explicitly racist political worldview and theology.
One such article asks and then asserts, "What is wrong with being a white supremacist? God is a racist and a white supremacist." Other posts offer insight such as, "God made the races and he is the greatest racist ever," and "What is wrong with being a white supremacist?" Another post elaborates on those racial views:
Someone or group has to be supreme and that group is the whites of the world…someone or something has to be inferior…In all history in sub-Saharan Africa, no two-story building or a waterproof boat was ever made.
Another post on the website takes aim at Martin Luther King Jr. The post alleges, "MLK wanted to destroy the Caucasian race through mixing and integration. He was an agent of Satan." Walker once publicly referred to King using an out-of-fashion racial slur that likened the Civil Rights icon to an animal.
Then, of course, there's the website's thoughts on Jews. A sample:
The Jews are not Semitic they are Satanic as they all descend from Satan.
Aside from explicit declarations of racism, anti-Semitism and extremely unorthodox Christian theology, the site also traffics in right-wing conspiracy theories and various forms of pseudoscience.
According to the Southern Poverty Law Center, Walker is the owner of the threadbare-but-extreme website. The Observer also notes that the website's lone follower on Facebook is Walker himself.
In 2017, Walker lost a lawsuit seeking to return pro-Confederate flags and images to a South Carolina courtroom. In a video after the loss, Walker said, "God made the races, not me. God made the races and he was the greatest racist on the face of the earth."
On Wednesday, the North Carolina Republican Party decided to cut ties with the Walker campaign–after unsuccessfully asking him to step down. Their statement notes:
Based on recent behavior and previous statements, the North Carolina Republican Party is unable and unwilling to support the Republican nominated candidate for North Carolina House District 48. The NCGOP along with our local parties in Hoke, Scotland and Robeson Counties will be spending our time and resources supporting Republican candidates that better reflect the values of our party.
[image via screengrab/The Charlotte Observer]
Follow Colin Kalmbacher on Twitter: @colinkalmbacher
Have a tip we should know? [email protected]