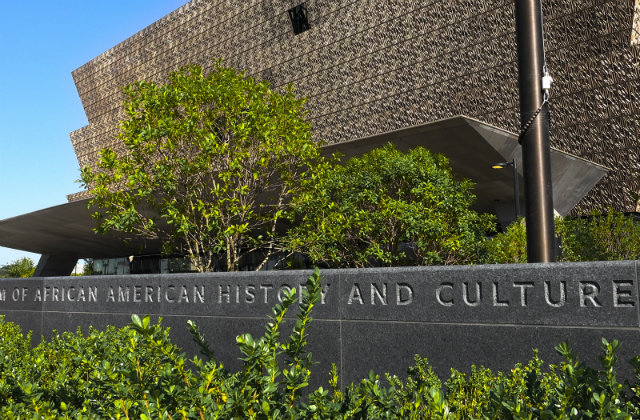 On Wednesday night, a noose was found in a public exhibit inside the Smithsonian's National Museum of African American History and Culture in Washington D.C., marking the second such incident this week. Another noose had been discovered on a tree outside the Smithsonian's Hirschhorn Museum on Saturday.
Secretary of the Smithsonian Institute David Skorton confirmed in a statement that the noose was found in the Segregation Gallery on the museum's second floor, according to The Washington Post. The exhibit was closed for three hours as police investigated the scene. Skorton called the incident "an act of hatred and intolerance, especially repugnant in a museum that affirms and celebrates the American values of inclusion and diversity," and added that a police investigation was ongoing.
U.S. Park Police Sergeant Anna Rose told the outlet that cops are investigating, but declined to say more.
Lonnie Bunch III, founding director of the museum, issued a statement condemning the incident, saying "The noose has long represented a deplorable act of cowardice and depravity–a symbol of extreme violence against African Americans," referring to Jim Crow-era lynchings, but reflected that it was a reminder of the importance of the museum's work.
No arrests have been made.
[Image via Shutterstock]
Have a tip we should know? [email protected]