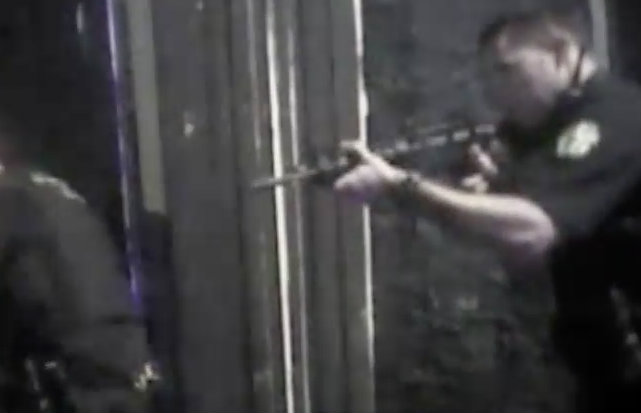 Police have released 11 hours of body-cam footage from the tragic shooting at a gay nightclub. It can be accessed here. Video showing victims has been blacked out. Click here for the main page featuring public records on the incident.
Cops say Omar Mateen opened fire at Pulse in Orlando, Florida on June 12, 2016. 911 audio shows him declaring his allegiance to ISIS. He was later killed by police.
It was the most devastating mass shooting in American history: 49 people were killed, 53 injured. No substantive links to terrorist organizations were turned up by investigators. In April, Mateen's wife, Noor Salman, pleaded not guilty to aiding and abetting him.
Footage, released by the Orlando Police Department on Thursday, shows officers responding to the scene, trying to save as many people as they could.
"Several of us commented that this was gonna change the city forever, and probably change what we do forever," Lt. Roger Brennan told ABC News about the shooting.
[Screengrab via Orlando Police Department]
Have a tip we should know? [email protected]