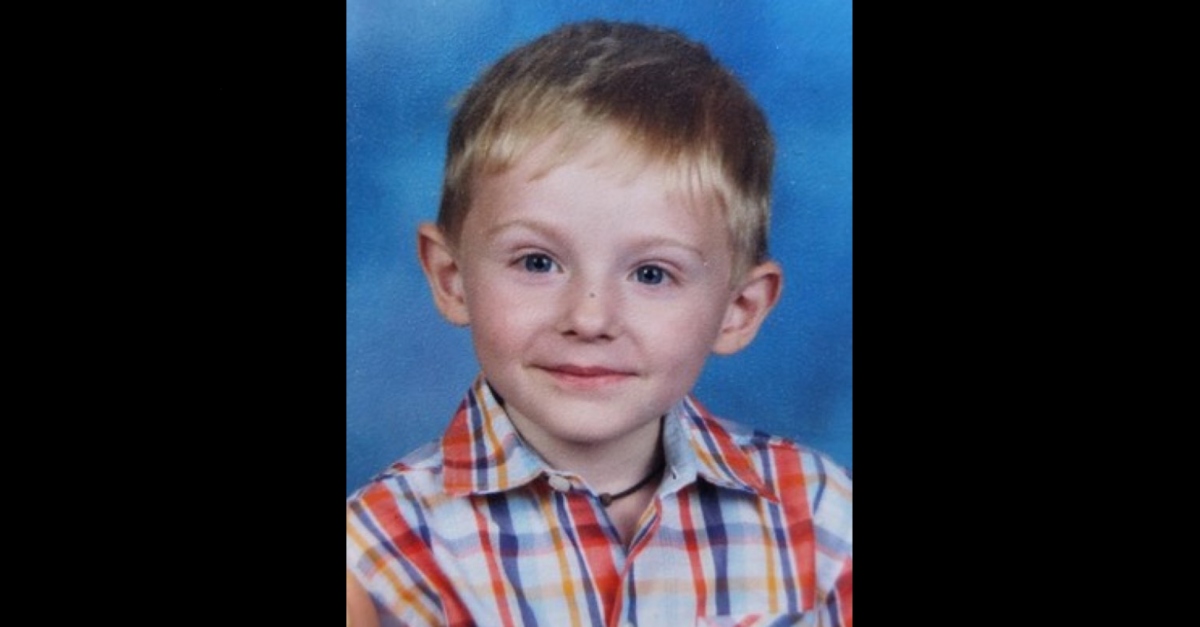 The search for missing North Carolina 6-year-old Maddox Ritch ended in tragedy last September. Police said they found him submerged in water, but now, after a month of investigating, they say they don't expect any prosecution in this matter because of the results of a medical examination.
"We do not anticipate any criminal charges being filed in connection with the investigation," the Gastonia Police Department said in a statement published Thursday. They cited a newly published autopsy from the Office of the Mecklenburg County Chief Medical Examiner.
It found that while Maddox's body featured a number of wounds, these were likely caused by "animal predation."
In the end, the medical examiner said there's no evidence of foul play.
"In conjunction with investigative information at this time, which gives no indication of other than an accidental drowning, it seems reasonable to conclude that the likely cause of death is drowning," stated the autopsy. They did offer a bit of caveat, however, and pointed out that the decomposition and loss of soft tissues was so bad that their exam "cannot be conclusive" by itself.
Ritch's disappearance on September 22 went unsolved until he was discovered five days later. Maddox was described as being on the autism spectrum, and nonverbal. As indicated in the autopsy, he was wearing a t-shirt featuring the phrase, "I am the man."
Father Ian Ritch told PEOPLE last month that he last saw his son running up ahead.
"Usually when he takes off running, he'll slow down and stop for me to catch up with him," Ritch said. "This time he never stopped."
[Image via Gastonia Police department]
Have a tip we should know? [email protected]