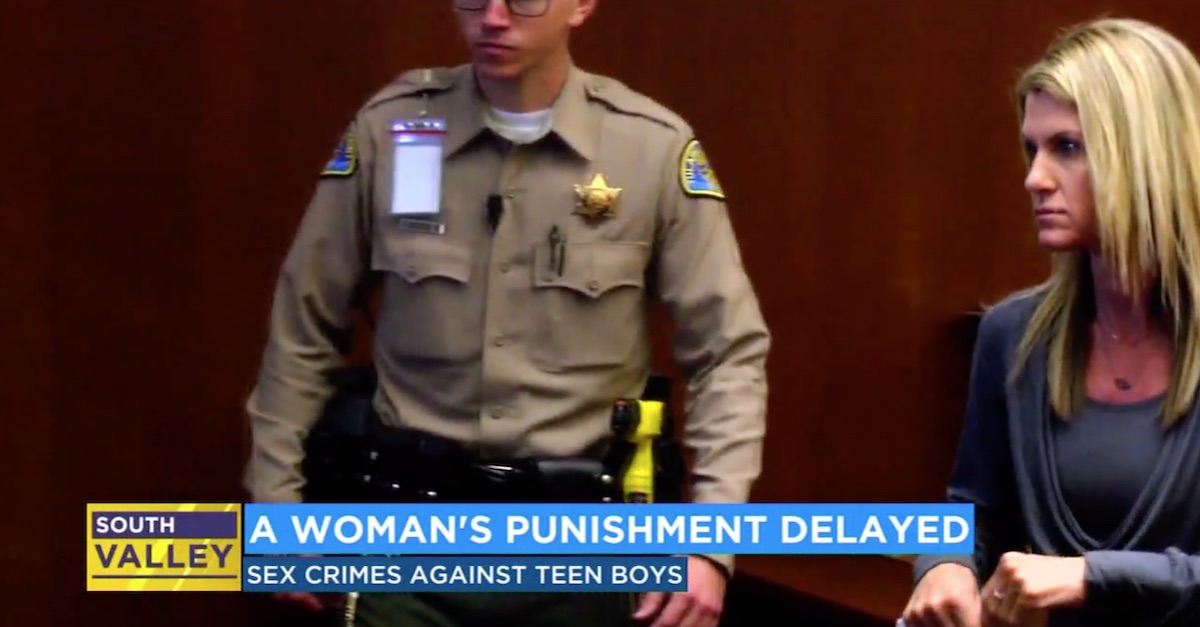 A 41-year-old California woman allegedly had sex with two teenage boys in 2017 and went to extraordinary lengths to do so. Coral Lytle is accused of having sex with high school freshmen who dated her daughters, and the alleged abuse "involved great cruelty and callousness."
Lytle is accused of "tak[ing] advantage of a position of trust to molest two boys who she met when they (were in) teenage dating relationships with [her] daughters." Lytle was married at the time. Her husband filed for divorce days after her arrest, ABC 30 reported. That was in fall 2017. The couple had four children together. Lytle allegedly plied her victims with alcohol and cigars and even drove 15 miles to meet them for sex. One of the teens said he had sex with Lytle on three occasions.
Remarkably, one of the victims reportedly said that he felt bad about shaking the hand of Lytle's husband after having sex with her.
"(Victim) stated this was the last time he had sex with Defendant because he felt bad shaking Defendant's husband's hand knowing what he was doing with Defendant," prosecutors said.
Lytle was initially charged with 21 felony sex counts, several for engaging in lewd acts with a minor. She had agreed to plead guilty to 12 counts for a six-year suspended prison term with five years on probation, but the judge didn't think that was an appropriate sentence. She would also have had to register as a sex offender, as part of the plea. Lytle now has an opportunity to withdraw her plea.
Coral Lytle 3-29-18 by on Scribd
[Image via Image via ABC30 screengrab]
Have a tip we should know? [email protected]