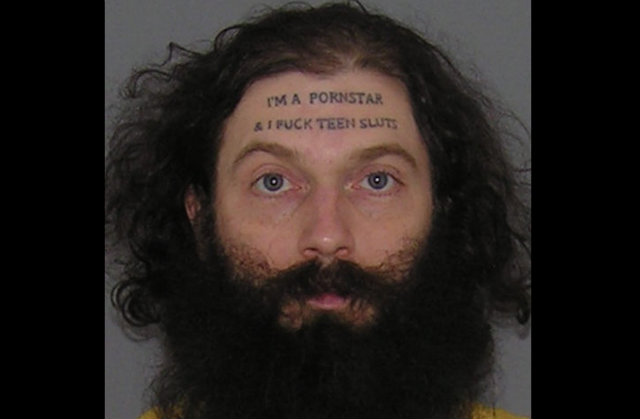 Deputies booked an Ohio man Saturday on year-old charges, according to court records obtained by Law Newz. Even if you forget Christopher Wilson's name, you won't forget his face. He has a memorable tattoo on his forehead: "I'M A PORNSTAR & I FUCK TEEN SLUTS."
The Cincinnati local allegedly attacked a woman in May 2015, said a WLWT report. He kicked her to ground, then groped her. Hence, misdemeanor charges for assault, and sexual imposition. Charges weren't filed against him until June 2016, and it took over another year to find and arrest him.
Hamilton County jail records show the 37-year-old is scheduled for a court date on Monday at 12:30 p.m. EST.
[Mugshot via Hamilton County]
Have a tip we should know? [email protected]