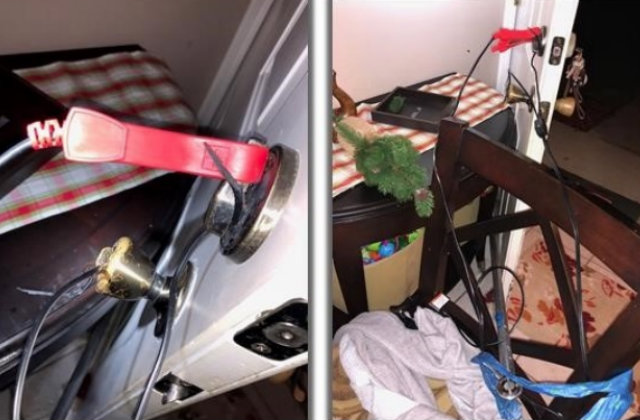 Deputies in Flagler County, Florida claim a man tried to electrocute his pregnant wife with a booby trapped door. Michael Scott Wilson, 32, was arrested Thursday afternoon. Sheriff Rick Staly called it "one of the most bizarre domestic violence cases I have seen in my career."
The investigation started Tuesday. Wilson's father-in-law heard him make suspicious statements about not letting a child touch the front door of a home, so he contacted law enforcement, deputies said. Authorities discovered the door to be barricaded, with burn marks by the handle. After kicking the door and witnessing a spark, they discovered that it was set up with electrical equipment in an attempt to cause serious injury or even death to anyone who tried to open it, the sheriff's office statement said.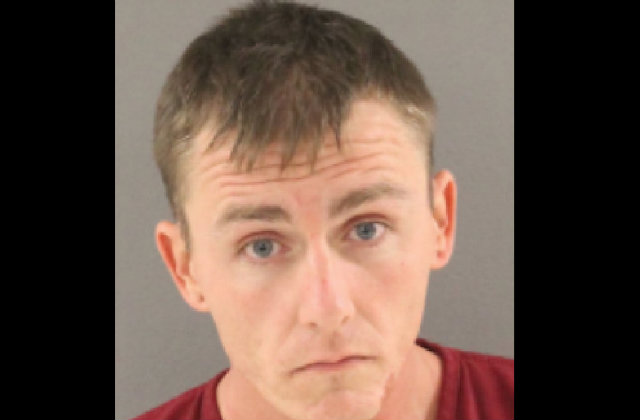 Deputies believe Wilson set it up in an attempt to hurt his estranged wife. Authorities obtained a warrant, and tracked him down in Tennessee, where was he arrested on Thursday. Officials there charged him for a meth-related charge, Knox County jail records say. He will be extradited back to Florida to face two counts of attempted aggravated battery on a pregnant person, and one count of grand theft of a firearm for stealing his father-in-law's gun. More charges are possible in this ongoing investigation, the sheriff's office said.
Jail records were unclear if Wilson has an attorney. He could not be reached for comment.
[Images via Flagler County Sheriff's Office; mugshot via The Knox County Sheriff's Office]
Have a tip we should know? [email protected]