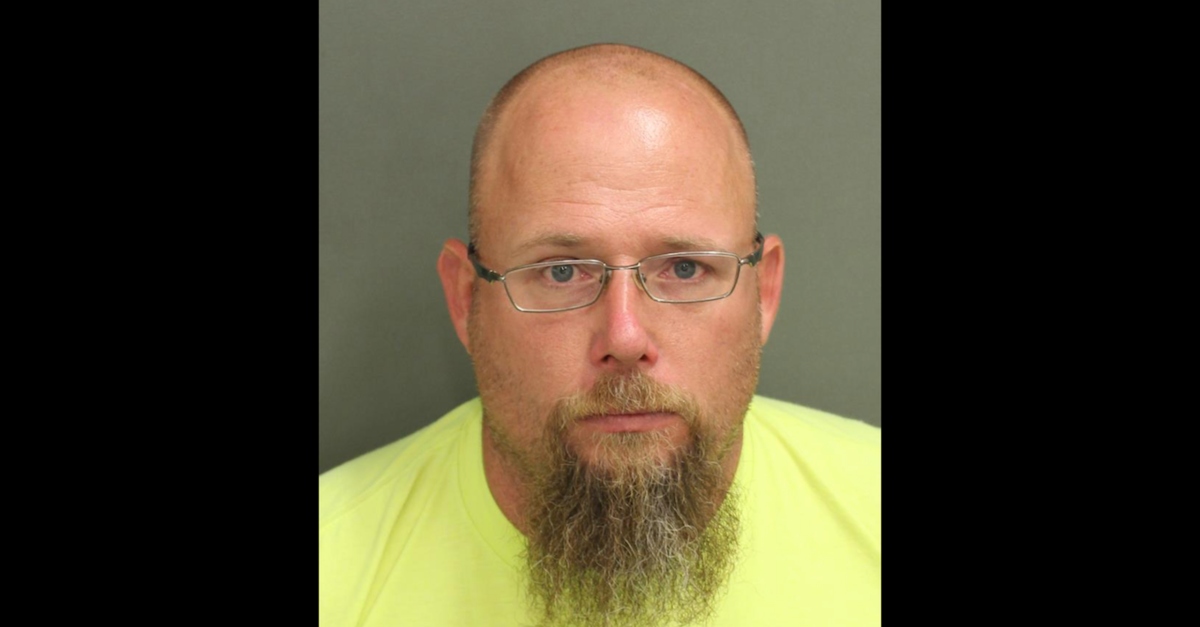 Meet 42-year-old Norman Auvil. According to deputies in Orange County, Florida, he shot at a woman's home on August 20 because she wrote a bad review about a restaurant. He was arrested Thursday, according to authorities in an Orlando Sentinel report. It wasn't even his restaurant.
An explanation is in order. The woman, Monica Walley, left a negative review claiming the Daybreak Diner refused to serve her mother, who is disabled. Not even on Yelp. She just wrote it on Facebook, according to the affidavit obtained by the outlet.
This ticked off Auvil, the owner's son Michael Johnson, and Johnson's roommate Jesse Martin. Well, they were drinking beer and Martin actually found Walley's address on the Internet, deputies said. Authorities claim all three drove over there planning to hurt someone or damage property, but only Auvil was arrested.
He fired three shots at Walley's home from the vehicle with Johnson driving and Martin navigating, according to the affidavit. A drive-by shooting.
No injuries were reported, but a bullet almost hit a person sitting on a couch, deputies said. Walley told WESH this was her father.
Auvil is charged with shooting into a dwelling, shooting from a vehicle, and abuse of the elderly.
Both Johnson and Martin told investigators they worried about their safety, and said they've seen him have violent outbursts before, according to the affidavit as reported by WFTV. The defendant, meanwhile, acknowledged understanding if "looked bad" for him, but he didn't talk about what allegedly happened.
Court records obtained by Law&Crime show that he is seeking a public defender. He could not be reached for comment as of press time.
[Mugshot via Orange County]
Have a tip we should know? [email protected]