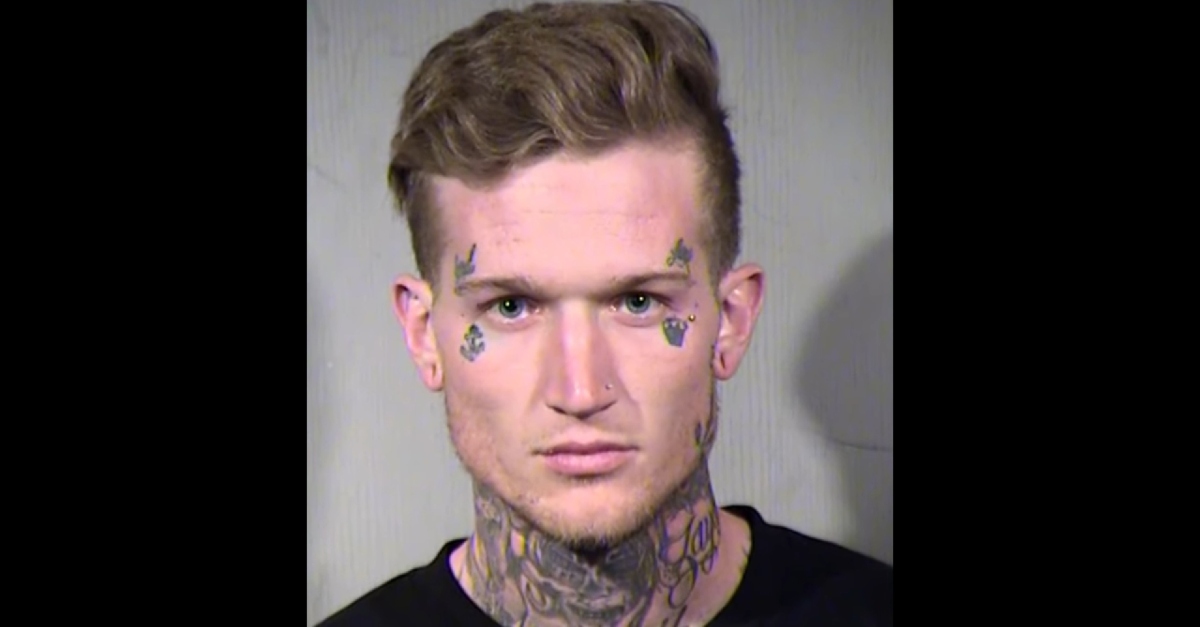 An Arizona man has been accused of threatening to post sexual images and footage of his ex-girlfriend. Eric Dantonio, 24, was arrested Wednesday on charges including extortion, and unlawful distribution of sexual material, according to 12 News.
He was trying to blackmail his ex with material that showed him and her in sexual acts, cops said. Dantonio allegedly threatened to post the images and footage if she didn't pay him. She refused to concede to his demands. He followed through with the threats by allegedly putting the material on social media. That included allegedly sending it over Facebook messenger to the woman's mother, and friends.
Officers said that Dantonio and the woman were clearly identifiable in the material. The ex's voice was "clearly heard," and the defendant was identifiable from his arm and hand tattoos, cops said.
The woman claimed that he had been threatening to kill her and her relatives, including her kids, according to police. Dantonio also said he would burn down the hospital where she worked, cops claim. The defendant is also accused of threatening his own relatives.
It's unclear if Dantonio has an attorney in this matter.
Also in Arizona: another man was recently charged with posting videos of his ex-girlfriend to Pornhub without her permission. The woman suspected him of being responsible for the account, "D6VONDR6." The suspect, Devondre Williams, allegedly admitted to it when she confronted him about it. Police said they arrested him after he didn't turn himself in. That case is still pending.
[Mugshot via Peoria Police Department]
Have a tip we should know? [email protected]