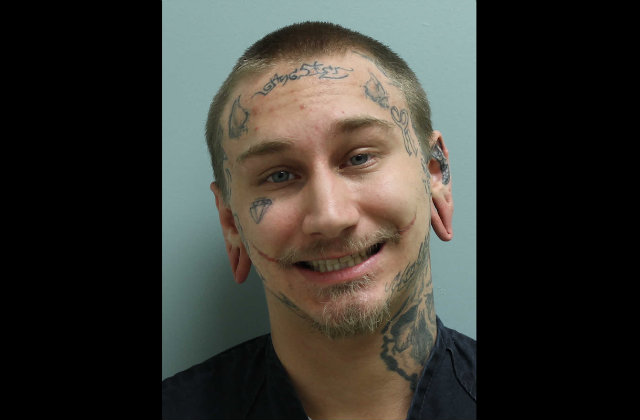 It's safe to say that cops in North Huntingdon, Pennsylvania haven't seen this before. They booked a local man who allegedly performed a "satanic ritual" on his girlfriend. Kyle Anthony Parker, 21, was arrested over a Jan. 10 incident, according to WFLA.
Cops said he cut her with a razor blade at his home. The woman said she got into an argument with him. He sliced her hand, after which she hyperventilated and passed out, said police. She claimed she woke up and found him cutting her calf. Next day, she returned to the residence to pick up her car and stuff, at which point he allegedly told her, "by the way, I sold your soul to the devil."
Neighbor Mike Bazala told the outlet that he believes Parker is not really a Satanist.
"I do think he just goes for shock value," he said. "I don't think he's a satanic cultist. I think he wants people to be scared of him and fear him."
He told WMUR that they used to be friends, but Parker started changing.
"Around 9th grade he started getting a lot of tattoos and just talking about crazy stuff like how he cuts people in satanic rituals," he said. "He said stuff like that, but I never took him seriously."
Records obtained by Law&Crime show that Parker remains locked up at Westmoreland County Prison in lieu of $75,000 bond on simple assault, and harassment (strike/shove/kick/etc). He could not be reached for comment.
[Mugshot via Westmoreland County Prison]
Have a tip we should know? [email protected]