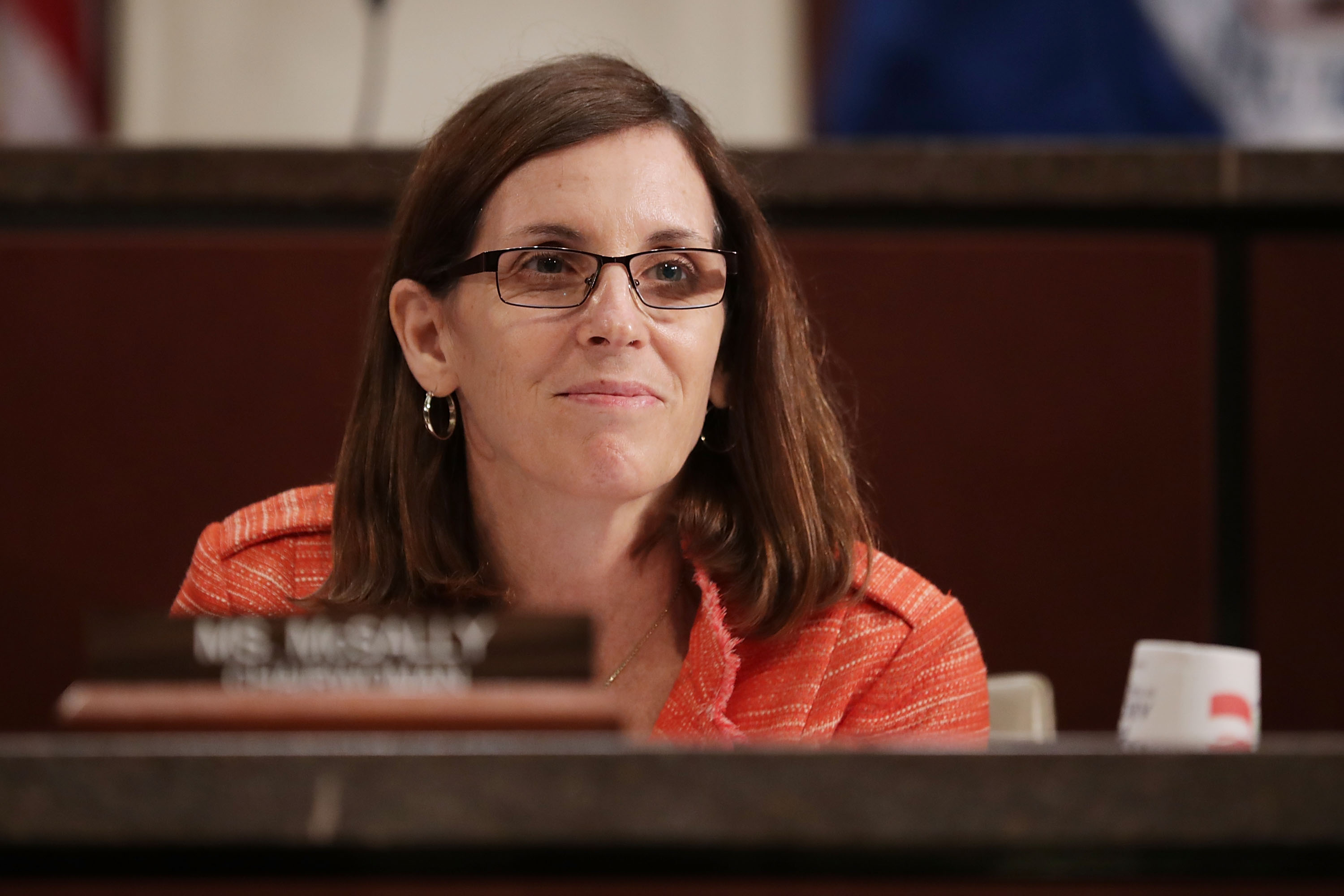 An Arizona congresswoman was called out for posting fake compliments to her own Facebook page on Monday.
On Sunday afternoon, Republican Representative Martha McSally posted an uncontroversial and innocuous status update regarding Arizonans' service during the Vietnam War.
Quite a bit more controversially, however, McSally–or her social media director–immediately moved to post the first comment on the update in an apparent bid to highlight some pro-McSally sock-puppetry.
Usually, when a campaign staffer wants to make it look like constituents love their representative more than they actually do, said campaign staffer will switch over from their campaign's official social media account to the fake sock-puppet account. That didn't happen in this case.
Instead, Rep. Martha McSally made the following comment on Rep. Martha McSally's Facebook post: "Great video quality! Thank you for your service!"
Hey @RepMcSally, call your digital director and tell them to remember to switch accounts before posting fake compliments to your Facebook. #azsen pic.twitter.com/8hvhMQc17y

— Joshua Karp (@JoshuaKarp) March 19, 2018
The comment has since been deleted.
McSally is currently locked in a contentious primary battle for the U.S. Senate seat being vacated by Jeff Flake. Her opponents include Arizona State Senator Kelli Ward and former sheriff Joe Arpaio.
Law&Crime reached out to McSally for comment but no response was forthcoming at the time of publication.
McSally's post reads, in full:
58,318. That's how many lives were taken between 1957 and 1975 due to wounds infliced in the Vietnam ear, and that's how many names are inscribed on the Vietnam Memorial Wall in DC. 619 of those names belong to Arizonans who were killed in the war. 107 of those names belong to individuals from Tucson. Today I'm LIVE from the #WallthatHeals, a replica that's visiting Oro Valley ⬇️
[image via Chip Somodevilla/Getty Images]
Follow Colin Kalmbacher on Twitter: @colinkalmbacher
Have a tip we should know? [email protected]