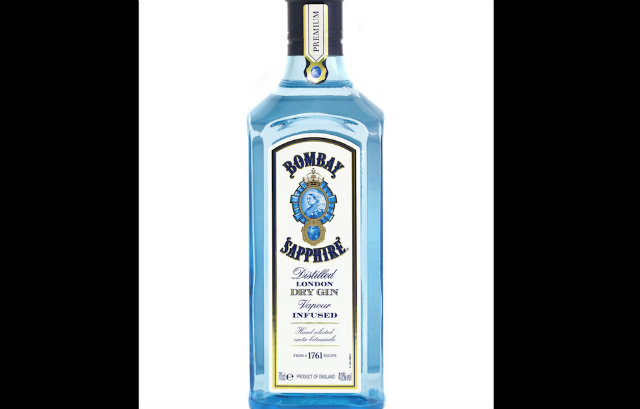 Thousands of bottles of gin are being recalled for being too strong. Canadian authorities recalled bottles of Bottles of Bombay Sapphire gin because they contained 77 percent alcohol, not the mandated 40, according to CNNMoney.
"The over proof product inadvertently entered the bottling line during a short period of time — [up to] 45 minutes — when [workers] were switching from one bottling tank to another bottling tank," said Bacardi, the firm that produces Bombay.
The company says the mistake affected about 6,000 1.1 liter bottles. Depending on your view, Americans will either be disappointed or relieved: the affected product was only sold in Canada.
Authorities with the Canadian Food Inspection Agency told customers to throw out the bottle or do a return. Bacardi said the investigation into this started after one buyer complained. No one has reported getting sick from the overproofed alcohol.
[Image via urbanbuzz and Shutterstock]
Have a tip we should know? [email protected]