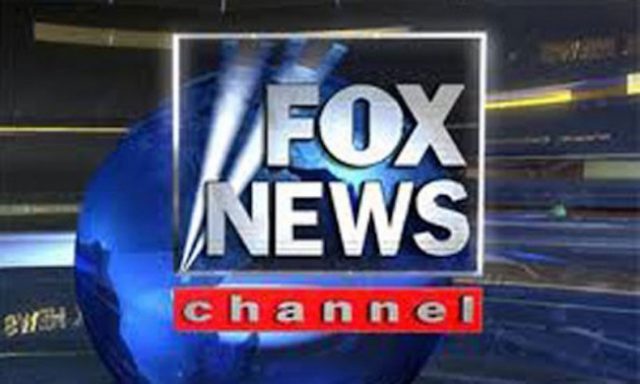 A female employee of Fox News Radio is suing the network, parent company 21st Century Fox, and two Fox producers for alleged gender discrimination and retaliation. Jessica Golloher claims in a lawsuit filed in New York on Thursday that she was the subject of "sexist treatment" and standards not applied to male employees.
One alleged example is from 2014, when Fox News Radio Vice President Mitch Davis asked Golloher for pictures of herself while she was reporting. After she sent them, he allegedly called her saying she was "much better looking in person," and to send better pictures. Golloher's lawsuit also says that Davis himself was reportedly let go from a previous job for "improper use of an on-line account" involving a sexually explicit image.
In 2017, Golloher claims she pitched a story to Davis and Director of News Programming Hank Weinbloom (both of whom are named in the lawsuit) which involved her being on the ground in Afghanistan. They rejected her pitch, the lawsuit says, saying it was "exceedingly unsafe," only for Fox to assign the same story to a male correspondent.
In the wake of sexual harassment allegations against Bill O'Reilly, a "hotline" that Fox has for complaints became more well known. Indeed, Golloher's lawsuit says that Fox employees were sent a notice from Executive Vice President of Human Resources Kevin Lord, encouraging people to report concerns to Fox officials, or to Michele Hirshman of the law firm Paul Weiss, who has been working with 21st Century Fox, and led an internal investigation sparked by allegations against Roger Ailes.
Golloher alleges on April 17, she emailed Hirshman asking if she could talk about "issues at FOX." Within 24 hours of the email, Golloher claims, she learned that her employment would be terminated, effective this August. While the reason given was "budgetary concerns," Golloher claims it was retaliation for trying to report mistreatment.
A source close to the matter backed up the claim that Golloher was let go due to broader budgetary concerns. Golloher was working out of Fox News' Jerusalem Bureau, which was small and did not require both a radio and a television correspondent, the source told LawNewz.com. The same source also said that while Golloher may have reached out to Paul Weiss to discuss issues at Fox, she did not file a complaint with the network.
In a statement, Golloher's attorney, Douglas Wigdor, stated:
As we allege in the complaint, terminating an employee within 24 hours of utilizing the "hotline" that Fox has touted as a defense to the O'Reilly sexual harassment matters is yet another indication of its lack of oversight and retaliatory animus for those that are brave enough to report unlawful conduct.  What is even more dumbfounding, however, is that Fox Radio's Vice President and General Manager, who conducted the termination in question was, according to media reports, fired from his prior job at ABC, after ABC learned of his improper use of on-line material that included a sexually explicit photograph that was turned over to the FBI.
In a statement, 21st Century Fox told LawNewz.com, "Jessica Golloher's claims are without merit. Her allegations of discrimination and retaliation are baseless. We will vigorously defend the matter."
This article has been updated.
Note: An earlier version of this story had a headline saying that Golloher contacted Fox News' "hotline," and not an attorney with Paul Weiss. This has been corrected.
Have a tip we should know? [email protected]