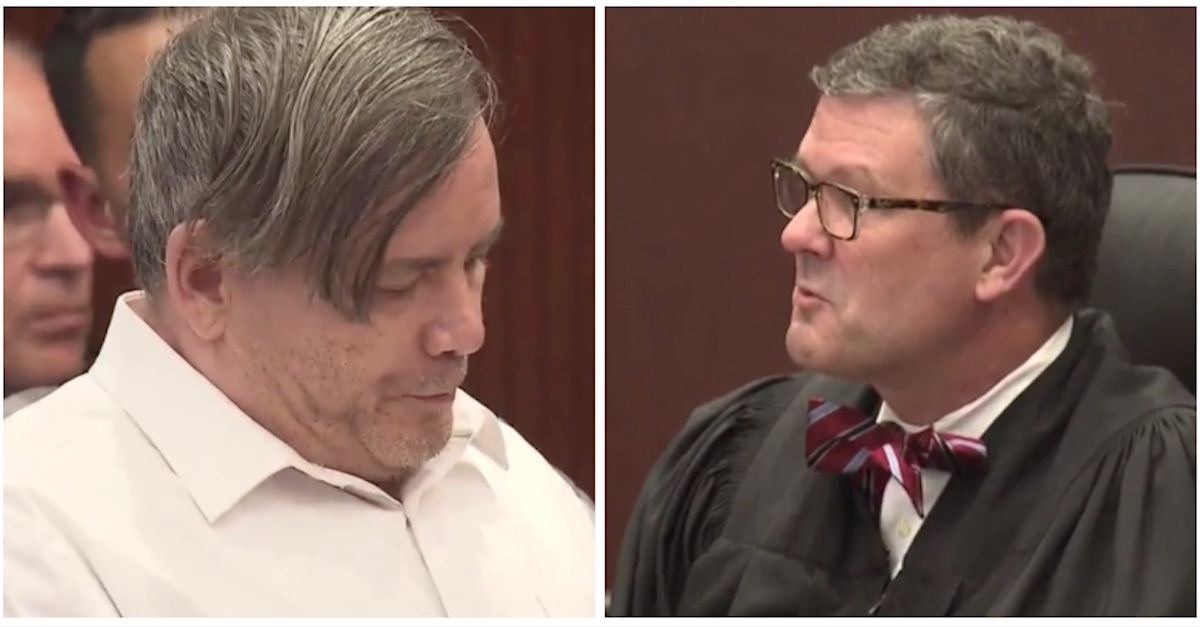 A North Carolina judge wanted no part of seeing a convicted triple murderer in front of his face for very long and made those thoughts abundantly clear on Monday. Judge Graham Shirley tore into Jonathan Sander, a man who was found guilty of murdering three of his neighbors after he was accused of molesting a child.
According to the News & Observer, which obtained video of Shirley blasting Sander, the Superior Court judge had some strong words for Sander, who was sentenced to life without parole for the 2016 killings of his ex-best friend Sandy Mazzella, Mazzella's wife Stephanie, and Mazzella's 76-year-old mother Elaine. Sander used a shotgun to carry out the killings after the Mazzellas had accused him of molesting an underage family member.
"Child molester? Really, Sandy?" Sander reportedly said after downing six Shock Top beers but before he committed the murders at the Mazzella residence. Sander admitted to a police detective that he killed Sandy out of "revenge."
Sal Mazzella, the surviving father, father-in-law and husband, movingly told Sander that he doesn't hate him. "Through Jesus Christ, I do not hate you or your family. In you, Lord, I have chosen to forgive you," he said. Judge Shirley had a different response, apparently miffed that Sander rolled his eyes/yawned during Mazzella's statement and blamed others during an incoherent 30-minute rant.
"You're going to die alone and you're going to die forgotten. Get him out of my courtroom," Shirley said. The judge then said the judicial version of good luck.
"You, sir, are going to be housed with the most violent criminals in the state. People who are meaner and more violent than you," he said. "The memory of you in the eyes of the public is going to fade."
"Come Monday, they're going to watch something else," he added.
[Image via News & Observer screengrab]
Have a tip we should know? [email protected]