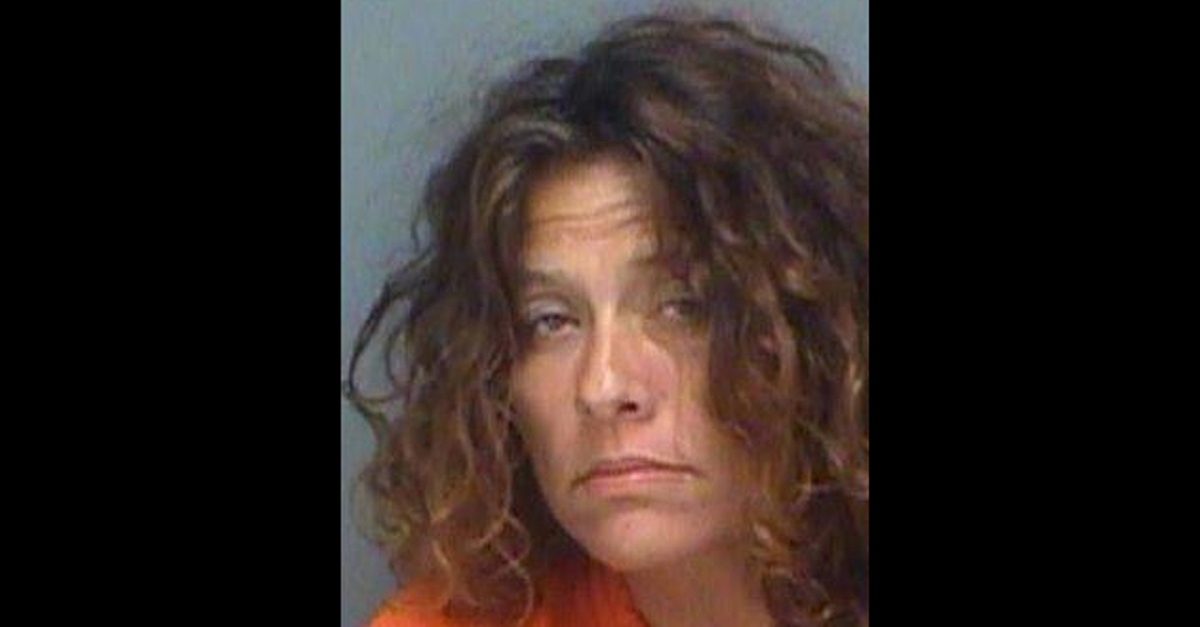 A Florida woman was arrested after she allegedly streaked through a public park earlier this week. When cops managed to chase her down, she had quite the excuse, saying she was running away from a "giant spider" that she thought was on her.
Oh, she also allegedly admitted to doing a whole bunch of drugs.
Police said in an arrest report that Danielle Teeples was "acting erratically and rubbing her hair and breasts while screaming and running between two trees," at approximately 2:15 Sunday afternoon. When they apprehended her, she wouldn't put her clothes back on right away, cops said, according to local station WFTS.
Cops didn't mention seeing any spiders or other bugs of abnormal size, but they did say that Teeples admitted to recently partaking in crack cocaine, spice, and crystal meth. Use of spice, also known as synthetic marijuana, has been known to result in bizarre reactions, ranging from "zombie-like" behavior to paranoia and hallucinations.
They arrested her for exposure of sexual organs, a first-degree misdemeanor punishable by up to a year in jail. Teeples, who is 40 years old, was booked at the Pinnelas County Jail.
According to Pinnelas County court records, she has an extensive criminal record going back to 2001, including arrests on drug and alcohol-related charges.
[Image via Pinellas County Sheriff's Office]
Have a tip we should know? [email protected]