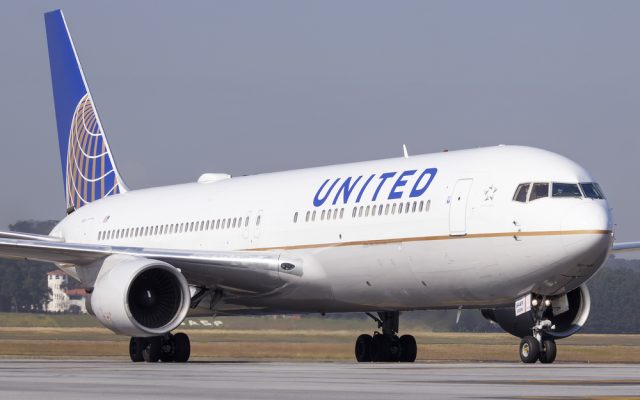 A United Airlines flight attendant is suing her employer after they allegedly gave her a hard time about wearing footwear she needs to accommodate a foot injury. Edie Hall claims that her doctor told her to wear clogs to work, but United said they violate the airline's dress code.
"This is a 60-year old woman with a 32-year career flying for United/Continental," Hall's attorney, Robert Debes, told LawNewz.com. "She has plates and screws in her foot.  Her doctor has ordered her to wear the clog for support. This is not a story about a lazy employee who is trying to take advantage of the system and wear her slippers to work …. It's unfortunate that United's obstinance has required her to actually file a lawsuit to rectify this injustice.  But that is the route they've chosen."
According to Hall's lawsuit, filed in Texas federal court last week, Hall began wearing Dansko clogs per her doctor's orders in 2004, and for years United Airlines didn't give her any trouble over it. In 2013, Hall had surgery on her feet and took time off to recover. When she returned to work,  her supervisors allegedly told her she could no longer wear the clogs, and that she had to go through the company's "Reasonable Accommodation Process" before she could go back to work. According to her complaint, Hall went through that process and provided a doctor's certification of her disability along with her request to wear the clogs, but United refused, claiming they did not comply with the company's dress code. The code required attendants' shoes to have a certain look while they are in airports, although clogs are permitted while on board a flight. Hall claims that she tried different types of shoes in order to follow the dress code, but they caused pain and so she had to go with the brand that the doctor recommended.
It wasn't until Hall filed a complaint with the Equal Employment Opportunity Commission in November 2013, the lawsuit says, that United relented and let her wear the Dansko clogs, but rescinded the permission a few months later. Hall alleges that United continued to grant and rescind permission two more times between then and November 2016, each time claiming that Hall had not continued to provided documentation to show that she still required the clogs. Hall claims that she did indeed provide multiple notices from her doctor that her condition is permanent and that she requires the special shoes.
Hall filed a complaint with the Equal Employment Opportunity Commission, who ruled against United for rescinding an accommodation that they had previously granted, and for making Hall repeatedly request the same accommodation again every year, when they knew her condition was permanent.
United Airlines spokesperson Charles Hobart told LawNewz, "We permitted Ms. Hall to wear the shoe of her choice since 2013 and we've communicated to her that she may continue to wear the shoe as long as she needs. We do not believe there is any legal basis for this lawsuit."
Meanwhile, Debes told the Houston Chronicle that on Monday, Hall received a letter from United stating that she no longer has to request permission each year. Still, he says Hall isn't necessarily comforted by this, as the company has allegedly rescinded permission multiple times in the past.
Hall v United Airlines – Complaint by LawNewz on Scribd
[Image via Shutterstock]
Have a tip we should know? [email protected]