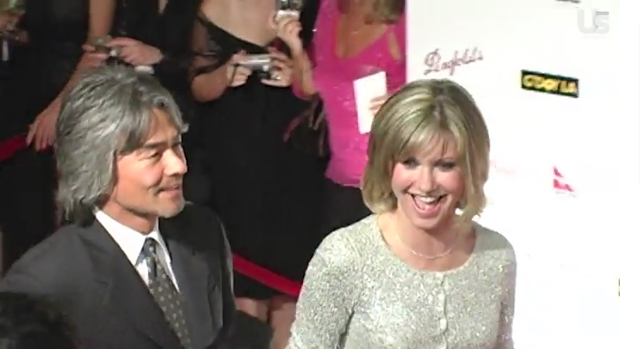 Olivia Newton-John's ex-boyfriend has apparently resurfaced after having gone missing over 12 years ago.
Cameraman Patrick McDermott went missing in June of 2005 while fishing on the charter boat Freedom off the coast of San Pedro, Los Angeles.
According to Australian magazine New Idea, McDermott was reportedly discovered in the small Mexican town of Sayulita roughly one month ago.
Private investigator Charlie Parker was hired by the magazine to find McDermott and apparently tracked down a recent photograph of the photographer hanging out with an unidentified woman on a beach. Parker said:
The widow's peak is exact. The eyes are very similar and the ears extend down on the head the same distance. I believe it is him.
McDermott was essentially declared dead in 2008 after a U.S. Coast Guard investigation determined that he had "most likely" drowned. The circumstances of his apparent death, however, led many to believe that McDermott had faked his own death.
His disappearance was the subject of an extensive man-hunt by television news magazine Dateline NBC. A large team of investigators searched for McDermott beginning in 2009. In 2010, a different group of investigators released a statement claiming they "concluded beyond a reasonable doubt that Mr. McDermott is alive."
There was never confirmation of that conclusion, at least, seemingly, until now.
If McDermott were to return to the United States he would likely face at least a civil lawsuit from the owner of the boat he was last seen on.
[image via screengrab]
Follow Colin Kalmbacher on Twitter: @colinkalmbacher
Have a tip we should know? [email protected]