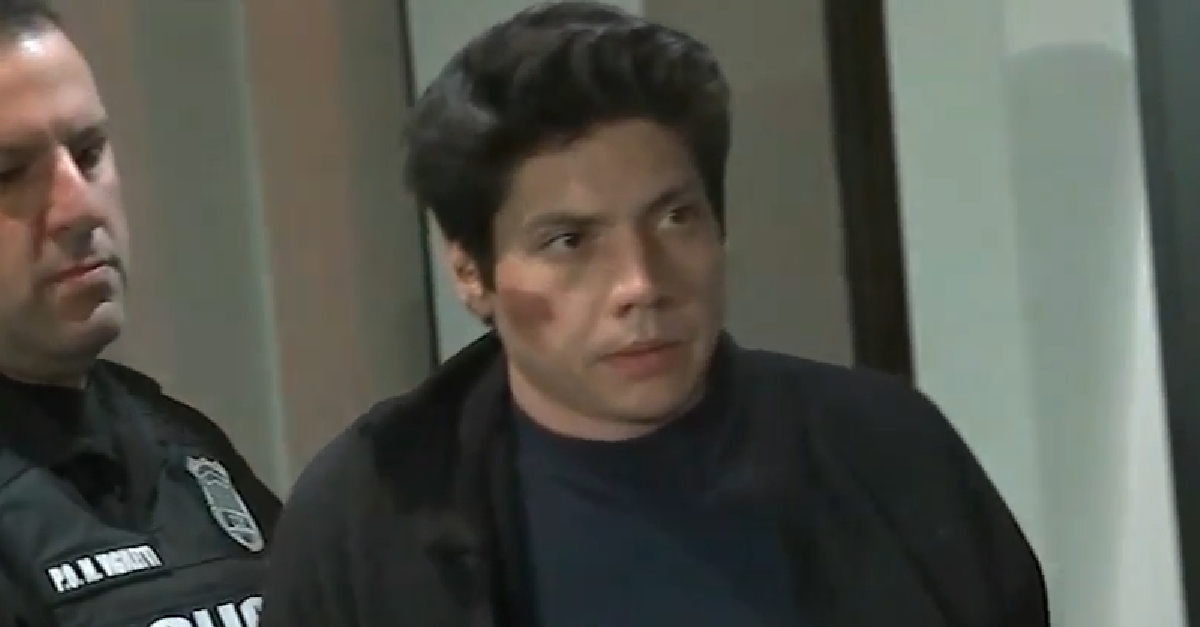 Family members say pregnant mom Melissa Castillo DeLoatch, 32, died saving her kids on Wednesday in New York.
"Melissa did what any mother would have done and tried to protect her children," her cousin Adrienne Rodriguez wrote on a GoFundMe campaign started for the family. "She was a true hero. Melissa was full of love, smiles, life and so much more. All of us are going to miss you beyond words can explain."
Police in Rockland County, County said Jason Mendez, 35, drove his car at the family twice, smashing his vehicle into them at a 7-Eleven. The suspect allegedly struck all eight family members: Deloatch, her husband Shawn DeLoatch, and their six kids.
Flowers left at the Rockland 7-11 where Jason Mendez of Washingtonville is charged with running down a family of eight, killing the mother,32, seriously injuring the father,35. @wcbs880 #Garnerville pic.twitter.com/1k6hYxxKJh

— Marla Diamond (@MDiamond8) February 21, 2019
A 7-Eleven employee claimed Mendez did this after Shawn DeLoatch asked that he not smoke near the kids, according to WABC. This started an argument. Mendez not only drove his car into the family of eight once, but he reversed, then plowed forward again, police said.
"My sister saw him coming at the last second and threw her body in front of the stroller and pushed the kids away," Melissa's brother James Christopher, 28, told the New York Daily News.
The couple's 3-year-old, 2-year-old and 11-month-old children all sustained serious injuries, according to WABC. So did their father. The other three kids–5, 7 and 10–reportedly sustained non-life-threatening injuries.
"Melissa was not only my daughter, she was my best friend," said mother Joan Christopher.
Mother of woman killed at a Rockland County 7 Eleven speaks out. Melissa Castillo DeLoatch, her husband and her six kids were deliberately run over police say, after the suspect was asked not to smoke near the children. pic.twitter.com/xNJpY7VjyR

— Marcus Solis (@MarcusSolis7) February 21, 2019
Officers said they apprehended Mendez at the scene. He was still in his vehicle. They said they tased him because he was still armed with a knife, and refused to drop it.
The defendant pleaded not guilty to charges Wednesday night.
A request a man stop smoking near children seems to be the reason six kids are without a mother today. 35yo Jason Mendez is facing second degree murder charges & seven counts of attempted murder after officials say he deliberately drove his car into the group, then did it again pic.twitter.com/IQSt9JOlzL

— Tara Joyce (@tarajoycetv) February 21, 2019
[Screenshot of Mendez, center, via WABC]
Have a tip we should know? [email protected]