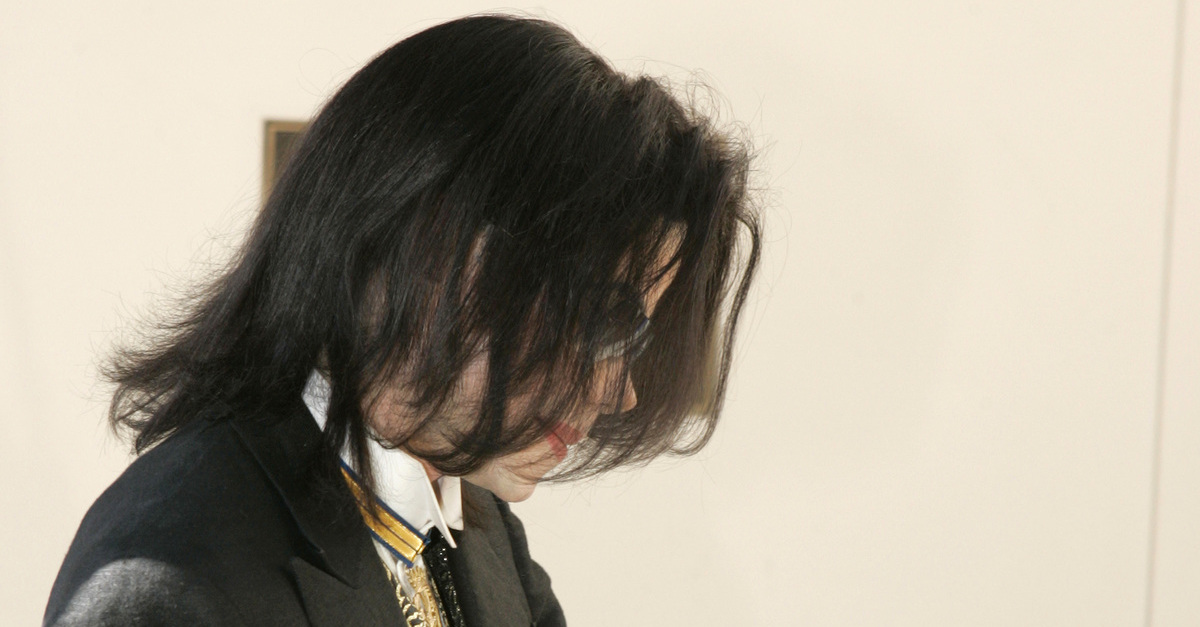 Michael Jackson's estate has filed a massive lawsuit against HBO over the premium cable channel's decision to air a documentary containing allegations that the King of Pop sexually abused two young boys.
Jackson's estate claims that HBO is violating a non-disparagement clause from a 1992 contract by airing the documentary Leaving Neverland. According to the lawsuit, HBO agreed not to disparage the singer in future works when they aired "Michael Jackson in Concert in Bucharest: The Dangerous Tour."
The 53-page complaint was filed in the Superior Court of the State of California on Thursday afternoon and begins with a defense against the sexual assault allegations that dogged Jackson during the last years of his life:
Michael Jackson is innocent. Period. In 2005, Michael Jackson was subjected to a trial—where rules of evidence and law were applied before a neutral judge and jury and where both sides were heard—and he was exonerated by a sophisticated jury. Ten years after his passing, there are still those out to profit from his enormous worldwide success and take advantage of his eccentricities. Michael is an easy target because he is not here to defend himself, and the law does not protect the deceased from defamation, no matter how extreme the lies are. Michael may not have lived his life according to society's norms, but genius and eccentricity are not crimes.
"Nothing and no one can rewrite the facts which show that Michael Jackson is indeed innocent of the charges being levied at him by HBO in its 'documentary' Leaving Neverland," the suit continues. "No one-sided 'documentary' can substitute for a real documentary, or for a trial where both sides are heard, competent evidence is presented, and witnesses are cross-examined."
The focus of the lawsuit is on HBO CEO Richard Plepler. The filing contains several criticisms and insults leveled at Plepler directly over his stewardship of the network.
"Content has been a real problem during Richard Plepler's tenure as CEO of HBO," the suit alleges. "Plepler has almost entirely failed where [his successor] succeeded: original content. With Netflix and others in the industry now, HBO picked the wrong time to fail in original content."
And because of this alleged dearth of popular content, Jackson's estate claims, HBO is seeking to air the controversial film.
Again, the lawsuit:
In short, HBO is facing existential problems…And so Richard Plepler needs content for HBO that will draw streamers, and he needs to obtain that content inexpensively. In that desperation, Plepler has been willing to violate just about all of his companies' internal policies and procedures. As relevant here, Plepler decided to willfully violate HBO's obligations to Michael Jackson, obligations that Plepler no doubt knew about given that he arrived at HBO in early 1992 as Senior VP of Communications and advisor to the CEO.
As noted above, Jackson's estate believes Plepler has directed HBO to violate a preexisting non-disparagement arrangement with the singer. And not only that, but notes that HBO intends to use footage from the previously-mentioned Jackson-HBO collaboration to support the film's sexual assault allegations against Jackson.
"Worse still is HBO's duplicity with respect to the very tour from which it profited," the lawsuit reads. "The Film expressly alleges that Jackson was abusing children in connection with and on the Dangerous World Tour. … To summarize, HBO profited off the Dangerous World Tour by airing a concert from the tour and promoting Michael Jackson's talents. Now, HBO is profiting off the Dangerous World Tour by airing a 'documentary' that falsely claims Michael Jackson was abusing children on the same tour. It is hard to imagine a more direct violation of the non-disparagement clause."
The film in question premiered at the elite Sundance film festival last month and contained testimony from Wade Robson and James Safechuck. Both men allege that Jackson abused them when they were under the age of 10.
The lawsuit also goes after the two accusers:
Wade Robson and James Safechuck: two admitted perjurers, one of whom is a self-described "master of deception," whose litigations have played out in the courts as a failed melodrama for more than five years. With more holes in their stories than anyone can count, both view Michael Jackson, the man who they previously swore was an inspiration and did nothing to them, as a lottery ticket through accusations never brought during Michael's life.
"Despite the desperate lengths taken to undermine the film, our plans remain unchanged," the network responded in a statement provided to Deadline Hollywood. "HBO will move forward with the airing of Leaving Neverland, the two-part documentary, on March 3rd and 4th. This will allow everyone the opportunity to assess the film and the claims in it for themselves."
Jackson's estate is attempting to force arbitration and threatening in excess of $100 million in legal costs otherwise.
[Image via Carlo Allegri/Getty Images]
Have a tip we should know? [email protected]