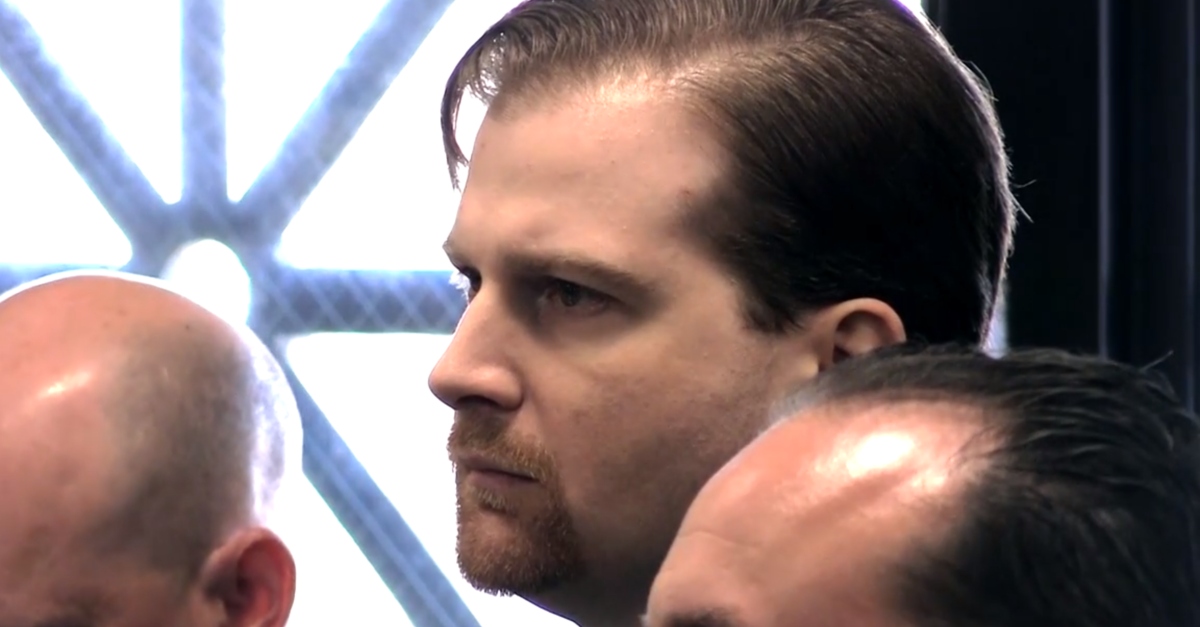 Even the attorneys for Kenneth Wayne Thompson say he killed his sister-in-law Penelope Edwards and her boyfriend Troy Dunn back in March 2012. The thing is, they're trying to convince jurors in Yavapai County, Arizona that he did it in the heat of the moment, and should only be convicted of manslaughter, not first-degree murder, according to AZ Central. Their defense: the client believed in Scientology.
Seriously. Defense lawyer Robert Gundacker said in opening statements last week that the religion played a huge role in Thompson's upbringing. As part of the belief system, the defendant was taught that psychology was a major evil.
Thompson and his wife took care of Edwards' children while she was in prison. The kids were returned to her upon her release, but the defendant and his spouse were concerned about their well-being. In particular, he was worried about one of the children being cared for by mental health examiners at a hospital.
"One of the central tenets–and it was core to the whole wider system of beliefs–is that psychology is evil, probably the most evil thing on planet earth," Gundacker said. "Think back to Tom Cruise."
The actor, a famous Scientologist, is known as an opponent of psychology.
According to the defense, that background helped explain why Thompson did what he did. His wife believed he left their Missouri home for Tennessee in order handle a situation with their parents' estate. In truth, he drove about 25 hours to Arizona to confront Edwards over the kids.
Cops said the sister-in-law was found dead from 22 wounds to her head and neck. Dunn sustained multiple wounds to the head. Prosecutors said Thompson killed them with hatchet and knife he purchased that morning. The defense insists that the homicides were unplanned, committed in the heat of the moment, but the state maintains that the long drive indicated premeditation. This was murder, not manslaughter, they said.
The children were apparently not at the residence when Edwards and Dunn were killed.
[Screengrab via AZ Family]
Have a tip we should know? [email protected]