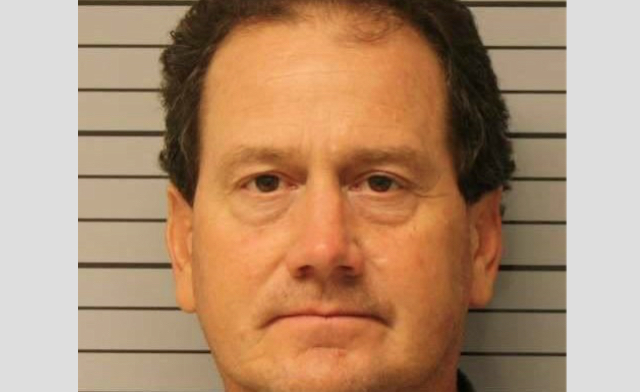 A conservative city official in Missouri repeatedly pumped his shotgun in an apparent attempt to frighten a liberal colleague, said cops. Denis Kearbey is the Poplar Bluff Street Department Superintendent. Originally, he denied even bringing his gun into the office that day, according to a Riverfront Times report. But later, Kearbey allegedly copped to Missouri state troopers about his actions that day–insisting he meant his weapon-brandishing as just a harmless joke.
The incident occurred on September 12. According to investigators, a city clerk–the target of Kearbey's antics–described the superintendent's weapon as a short-barrel pump-action shotgun.
That same clerk said Kearbey began waving his weapon around once he arrived at work. Speaking to state troopers, she described the surreal scene that allegedly unfolded. The probable cause statement reads, in part:
Mr. Kearbey pumped the shotgun multiple times and asked [the clerk] if she was scared.
The woman was apparently terrified, but swallowed her fear and didn't acknowledge as much to Kearbey. Instead, she called the police. Troopers questioned Kearbey at his home later that day. According to authorities, he agreed to a search of his city vehicle wherein authorities discovered a .22-caliber rifle with a suppressor.
Kearby claimed the city paid for the suppressor so he could shoot groundhogs. No such documentation was allegedly provided for the groundhog claim, however, and Kearbey was taken into custody.
While in jail, police obtained a search warrant for his residence and found a black, pistol-grip pump Remington 870 shotgun underneath Kearbey's bed.
Returning to the Butler County Jail, troopers presented Kearbey with their discovery and questioned him again. This time, he allegedly caved. According to a written police interview:
Mr. Kearbey stated he did take the firearm into the office and was teasing [the clerk] about being a liberal. Mr. Kearbey stated he pumped the shotgun, but never threatened anybody with it.
Charged with unlawful use of a weapon, Kearbey pleaded not guilty in a court appearance on Monday. He is still employed by the city but is not allowed to set foot on the property.
[image via Poplar Bluff Street/Cemetery/Motor Pool Department]
Follow Colin Kalmbacher on Twitter: @colinkalmbacher
Have a tip we should know? [email protected]