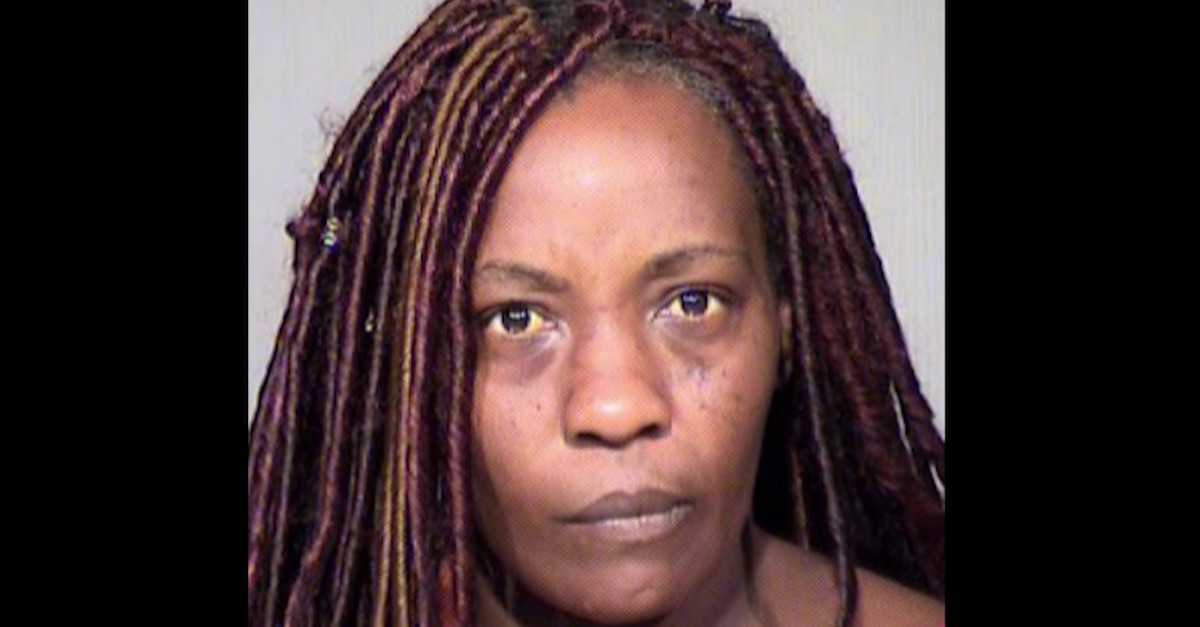 On Easter Sunday, her son was not rising.
A 40-year-old woman from Phoenix, Arizona faces a felony child abuse charge for allegedly using a Taser on her 16-year-old son who was apparently not getting out of bed in time for church on Easter Sunday, CBS 5 reported.
That's certainly one way to get a teenager out of bed.
Sharron Dobbins denied that she Tased her son but told police she "sparked the Taser to get the kids up for church on Easter."
"[I] made the noise with the Taser, but I did not tase my son," she told KNXV, adding that she also said "Get up! It's Jesus' Day!"
Witnesses, namely a 17-year-old son and 18-year-old nephew, indicated otherwise.
Dobbins stated that both her sons are on probation and that the son she allegedly abused was wearing an ankle bracelet and is being electronically monitored.
When her son said, "Mom, I'm calling the police," Dobbins said she replied, "You can call the police, UPS, DPS, whoever you want to call."
Dobbins is scheduled to have a preliminary hearing on April 20. In the meantime, she and her son will have to live separately.
"I don't think I did anything wrong because you're supposed to put God first and that's all I was trying to do is tell my kids to put God first," she said.
[Image via Maricopa County Sheriff's Office]
Have a tip we should know? [email protected]