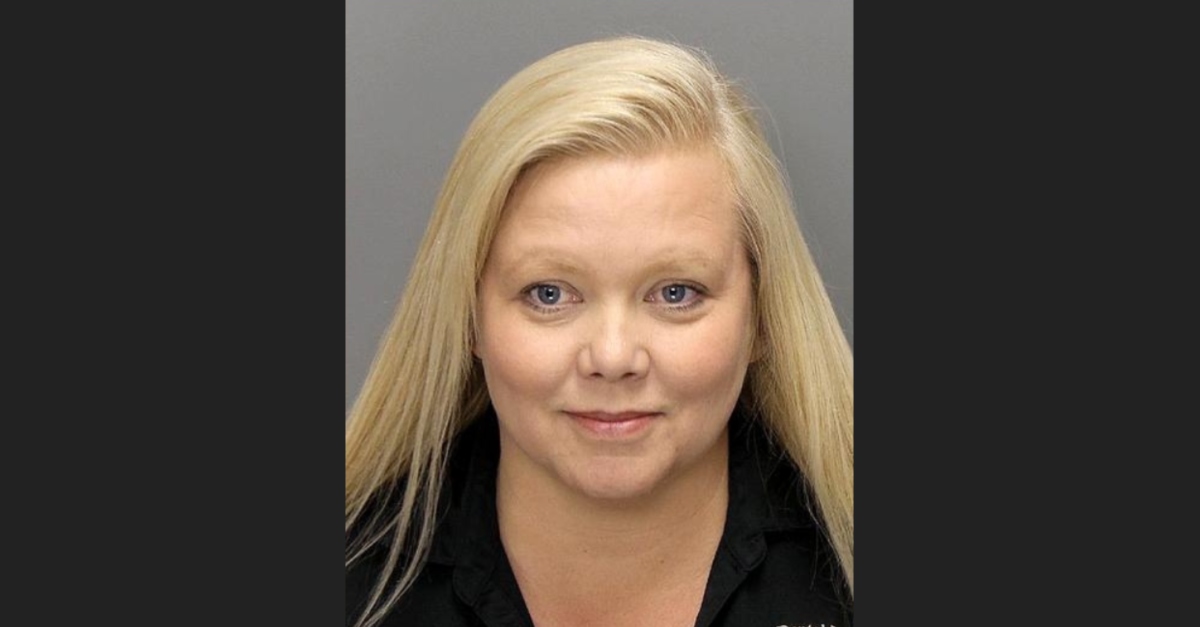 Back in August, Krista Szewczyk, 47, was indicted and arrested in Georgia after she allegedly spent years pretending to be a licensed dentist. Another arrest came down in September when authorities searched her office in Cobb County, and home in Paulding County. Well, it's less than a week before Christmas, so what better time to get another indictment?
A grand jury on Wednesday approved 56-counts against Szewczyk and her husband, former sheriff's deputy John Szewczyk, 45, according to the Atlanta Journal-Constitution. The state's Racketeer Influenced and Corrupt Organizations Act  (RICO) cover two of the counts.
Authorities say the couple ran a dentist office even though they lacked licenses to practice. They fraudulently charged insurance companies under the idea that a legitimate medical provider did the work, according to prosecutors. This is the first time the husband is getting charged in this case.
The couple could not be immediately reached for comment.
Krista Szewcyzk's legal problems date back a few years. Prosecutors said she was doing dental work without a license since at least 2012. They decided there would be a conflict of interest of they pursued the case since her husband was a sheriff's deputy, so they offered her a pre-trial diversion program. Nonetheless, she allegedly continued doing the work, going as far as to close her Paulding County office and reopen in Marietta.
In August, she claimed bad blood fueled the criminal case against her.
"It's definitely a personal vendetta for the D.A. investigator," Szewczyk told CBS 46 at the time in a Facebook message. "Sad situation and I'm confident it will be handled in a timely manner."
[Mugshot via Cobb County]
Have a tip we should know? [email protected]