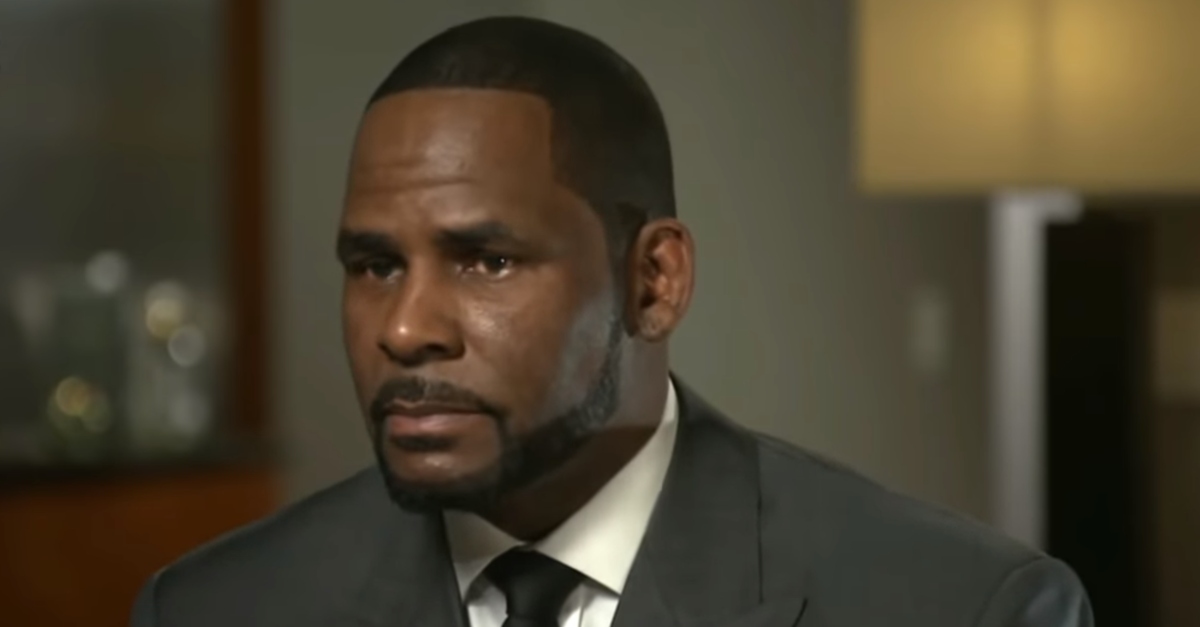 One person who may face some unexpected repercussions following the controversial dismissal of Jussie Smollett's criminal case is none other than R. Kelly. At least, that's what the R&B singer's attorney Steve Greenberg fears. Given the backlash that Cook County State's Attorney Kim Foxx and her office faced following her office's decision to dismiss 16 felony charges against Smollett, Greenberg is worried that they'll look to make up for it by being far less forgiving or willing to acknowledge problems in his client's case.
"I think it makes it more difficult for a friendly disposition because they're going to be extremely reluctant to admit they brought these cases with scant evidence or that there are any other problems," Greenberg told TMZ.
Kelly faces 10 felony counts of aggravated criminal sexual abuse in connection to allegations from four different women. Three of them claim that Kelly had sex with them when they were underage. The evidence against him includes a video that allegedly shows Kelly having sex with a teenage girl. Greenberg and Kelly have been trying to get their hands on the tape through the discovery process, but so far they have not received it.
Greenberg has recently pointed to the source of the video as a reason to question its validity. Prosecutors received it from attorney Michael Avenatti, who represents several people connected to Kelly, including alleged victims and the parents who believe their daughter is currently in a relationship with the singer because he brainwashed her.
Avenatti was arrested last week and charged with federal crimes in both New York and California. The New York case involves an alleged extortion scheme where he is accused of threatening to go public with information damaging to Nike if they did not pay his client $1.5 million and then hire him for millions more to conduct an internal investigation of alleged payments to high school basketball players. In the California case, Avenatti is accused of embezzling client funds to pay off his own debts and expenses.
Greenberg said following Avenatti's arrest that his role in delivering the tape to prosecutors should be called into question in light of the new allegations. Greenberg told TMZ that the tape could have been altered before prosecutors received it. The gossip site reported that the person who gave the tape to Avenatti was paid nearly a million dollars from R. Kelly's team to keep the tape away from the public, so it's unclear if or why that person would then give the video to Avenatti.
[Image via CBS screengrab]
Have a tip we should know? [email protected]