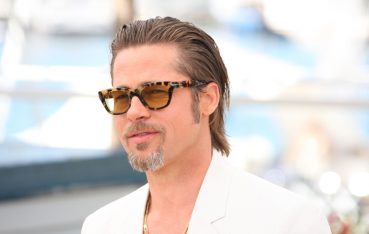 Reports over the past several weeks about the existence of a federal investigation into claims of alleged child abuse against actor Brad Pitt have been all over the place.
Reports first broke in late September claiming an investigation would be launched into allegations that Pitt was physically and verbally abusive towards his son during a trip on board a private jet.  A few weeks later, in early October, reports indicated the feds had no interest in looking into the allegations and the investigation was seemingly off.
Well, it now seems the investigation is back on, at least according to a new report out Wednesday morning that claims to provide the inside scoop on a meeting between FBI agents and Angelina Jolie.
Us Weekly magazine is reporting Jolie and some of the couple's children recently spent nearly four hours being interviewed about the allegations by FBI agents.
"The agents wanted a breakdown of everything that happened from when the plane took off to when it landed," an inside source told the magazine. "They're looking into charges of assault."
The source claims the feds "will likely investigate for another few weeks," and then the investigation will probably drag into next weekwhile they "present the case to the prosecutor, who will evaluate whether they feel the need to bring charges against Brad."
The existence of the federal investigation also likely means Jolie will retain full custody of the children, although Pitt is allowed visitation rights.  Neither side seemingly wants the matter to go court at this time out of fear that information about the investigation will become part of the public record.
That "would be bad for the entire family," the source said.
[image via Featureflash Photo Agency/Shutterstock]
Have a tip we should know? [email protected]