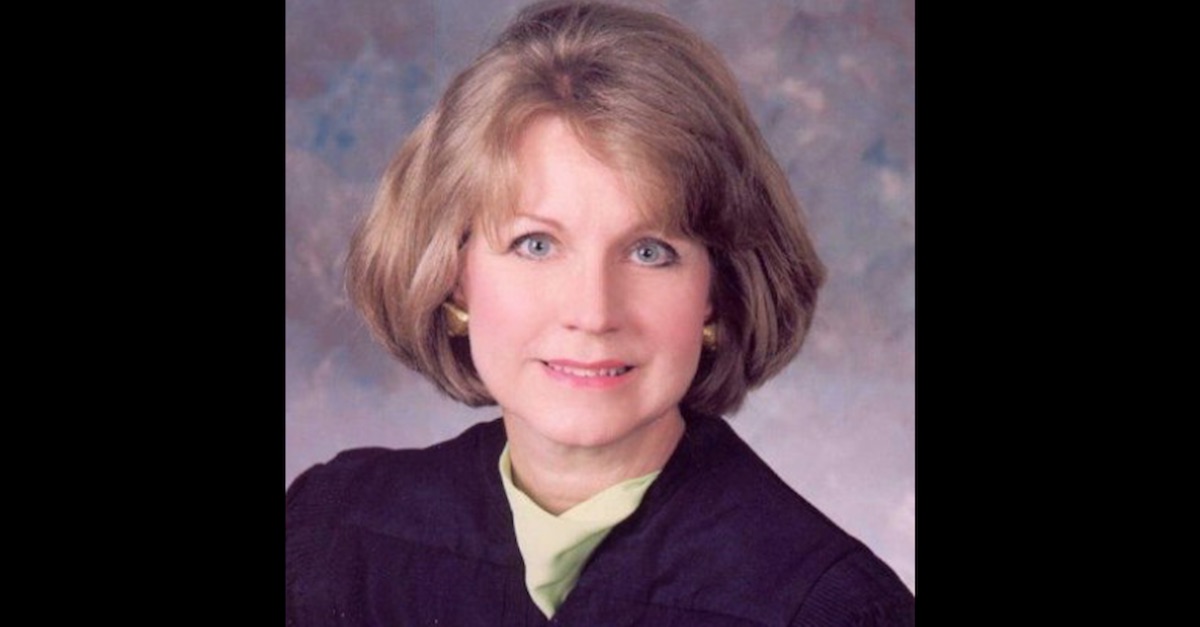 A federal judge on the U.S. Court of Appeals for the Fifth Circuit known for her conservative bonafides hammered a lower court judge in a footnote for "demeaning, inappropriate" and undignified remarks that were apparently uttered in response to a female prosecutor apologizing for a "mistake."
Judge Edith Brown Clement was not having it, and expressed her distaste in a footnote in her opinion.
"At oral argument, Swenson's [the defendant's] counsel contended that the record is ambiguous and perhaps the district court was speaking not to the prosecutors, but to other women present at the hearing. Regardless, such comments are demeaning, inappropriate and beneath the dignity of a federal judge," she said.
Context
Clement was writing on the case United States of America v. Swenson. An indictment against Simone Swenson was previously dismissed with prejudice, "because the prosecution missed pretrial discovery deadlines, mistakenly withheld some relevant documents until the eve of trial, and committed other errors that led the district court to conclude the 'integrity of the prosecution ha[d] been destroyed,'" but Clement reversed that order and sent the case back to the lower court.
In the course of recapping the facts of the case, Clement included the exchange in question between the Court and a female prosecutor:
On February 6, the day before trial was supposed to begin, the parties had a hearing before the district court regarding the motion to dismiss. The government delivered yet another file of documents that had been too large to deliver via email on Friday. The district court asked the prosecution if it had a response to the motion to dismiss and why Swenson's police report was not a part of the government's investigation. The prosecutor explained that the reports were part of the investigation, and that she had received them years before. The prosecutor apologized. She explained: "It is my mistake, Your Honor. I don't ever remember opening the e-mail or downloading the documents." The prosecution urged, however, that the reports were "repetitious" and the fact that Swenson had been scammed by a birth mother had nothing to do with her double-matching scheme.

The district court excoriated the prosecution for the mistake: "You're supposed to know what you're doing. You're supposed to be the one thinking of stuff." The district court then apparently attributed her mistake to her sex: "It was lot simpler when you guys wore dark suits, white shirts and navy ties. . . . We didn't let girls do it in the old days." After discussing the newly produced evidence, the district court asked: "What else is out there that you misplaced or didn't think was relevant so you didn't check it at all?" The prosecutor tried to assure the district court that she was not intentionally withholding any information: "I have been an open book. I never try to keep anything back."
[Image via United States District Court for the Eastern District of Louisiana]
Have a tip we should know? [email protected]