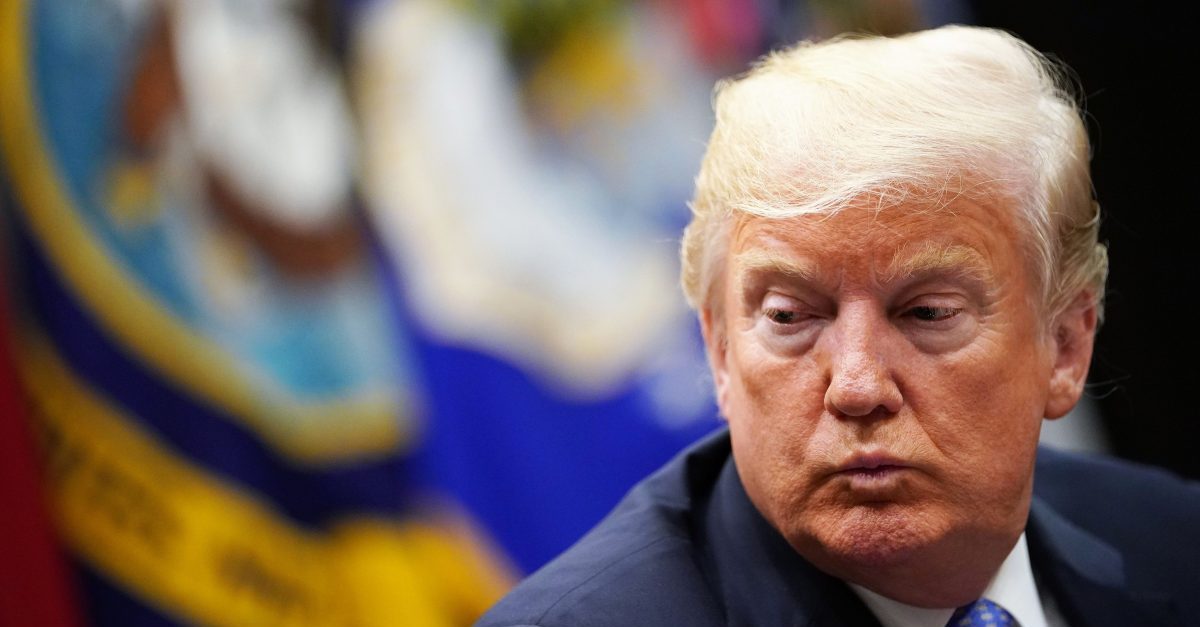 A Ukrainian-Russian business developer named Pavel Fuks — seriously — has come forward with a claim that Donald Trump asked for $20 million dollars up front in 2006 to put the Trump name on a Moscow building. It is the latest bit of reporting on Trump's business interests in Russia.
This one, however, Bloomberg admits "couldn't be independently verified." Nonetheless, the story, headlined "Trump Wanted $20 Million for 2006 Moscow Deal, Developer Says," was published Wednesday afternoon. Fuks claims that he has not been allowed to enter the United States and has a problem on his hands — namely, money he spent attending the Trump inauguration. Federal prosecutors in New York just so happened to subpoena the Trump inauguration committee this week.
Fuks said he met Ivanka Trump and Donald Trump Jr. in Moscow back in 2006. He recalled a conversation in which Trump himself wanted $20 million up front if Fuks was going to put the Trump name on a building.
This was perhaps the most newsworthy paragraph in the report, as it indicated that discussion about a Trump Tower in Moscow known as the "Moscow Project" was "more extensive" than has been otherwise reported:
Fuks, whose account couldn't be independently verified, provided an insider's view on Trump's three-decade quest to stamp the Moscow skyline with his famous name. His organization's aggressive and persistent efforts to do business there have taken on new significance as Special Counsel Robert Mueller investigates potential ties between the Trump campaign and Russian interference in the 2016 presidential election.

Fuks's description, which differs from some earlier reports on the effort, indicates a more extensive deal proposal than has been previously understood, pulling in Trump family members and one of their significant business partners in Trump SoHo. Fuks says he was introduced to Trump by the late Tamir Sapir, a Soviet-born American who shepherded Russians into the New York development around the same time.
Trump's former lawyer Michael Cohen, you may recall, pleaded guilty of lying to Congress about one iteration of Moscow Project negotiations.
Cohen said that he lied when he said Moscow Project negotiations ended in January 2016. Instead, he said, talks continued into June 2016, just months before the election. These were talks, incidentally, that Russian President Vladimir Putin potentially stood to benefit from. The 2016 Trump Tower meeting, it's also worth mentioning, involved the Agalarov family, which was identified by Trump Jr. in his congressional testimony as being involved in a separate Moscow Project discussion. Trump Jr. has also said that the meeting was "mainly about adoptions."
Cohen also said that he lied to Congress for Trump's benefit — the benefit being that the president's statements about his business dealings with Russia would not be contradicted and harm his campaign for president.
The 2016 Trump Tower meeting with a Russian lawyer notably occurred on June 9, 2016.
Real estate developer/long-time Trump ally Howard Lorber, it's worth noting, was recently revealed to be one of the individuals with a blocked number Trump Jr. spoke with on the phone before and after said 2016 Trump Tower meeting.
Lorber's "deep Russia ties" and past exploration of a Moscow Trump Tower with Trump started being examined more closely as a result.
Lorber and Trump, more than 20 years ago, started exploring a "super-luxury residential tower" in Moscow, and visited the Russian capital together.
Per the New York Times:
Mr. Trump's relationship with Mr. Lorber demonstrates that despite the president's claims that he has no ties to Russia, he has sought to do business there for at least three decades. The chief executive of the holding company Vector Group, Mr. Lorber was an early supporter of Mr. Trump, served as an economic adviser to the campaign and accompanied Mr. Trump to Moscow in November 1996. On that trip, they worked on a plan to create a large building and made a trip to a company tied to Mr. Lober's holding company, which held stakes in cigarette companies.
[Image via MANDEL NGAN/AFP/Getty Images]
Have a tip we should know? [email protected]