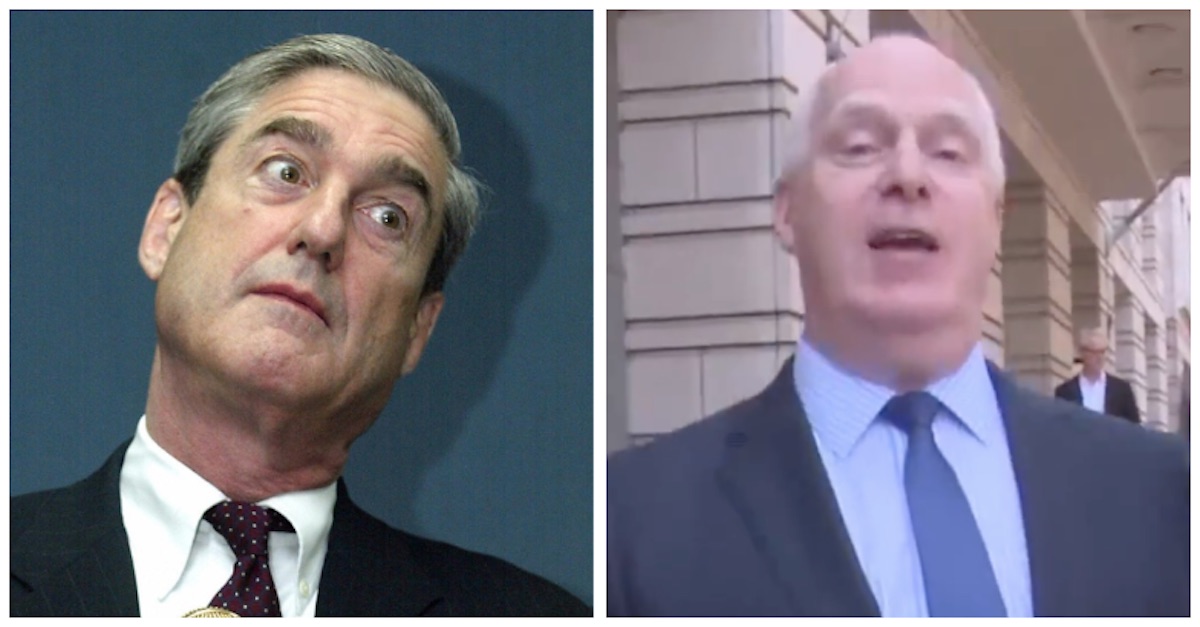 Are Eric Dubelier's days as Concord Management and Consulting LLC's lawyer numbered? Dubelier, a partner at the law firm Reed Smith, has been the lead attorney in the U.S. representing the accused Russian troll farm. Katherine Seikaly has worked with Dubelier on the case. On Monday, however, Dubelier got into a bit of an exchange with Trump-appointed U.S. District Judge Dabney Friedrich in court that's being criticized on #LegalTwitter.
The scolding also sparked speculation that Dubelier could withdraw from the case.
In case you missed it, Friedrich bluntly criticized Dubelier's recent filings in response to Special Counsel Robert Mueller. Those filings have referenced anything from a "nude selfie" to Animal House. Judge Friedrich said she found the Animal House reference particularly "unprofessional."
Friedrich specifically took issue with "clever quotes" and "recent filings, in particular your reply brief filed Friday." She said the filings were "unprofessional, inappropriate, and ineffective," adding, "I will say it plain and simple: knock it off." Dubelier responded by accusing the judge of having a "bias," defending his words as "the truth" and, most noticeably, telling the judge "That's your opinion."
That last line did not go over well online, especially among those who have themselves been in the position of arguing before a judge.
this could go into another "how not to" book

— George Conway (@gtconway3d) January 7, 2019
Yeah not the best strategy when her opinion is really the only one that matters in the courtroom

— Asha Rangappa (@AshaRangappa_) January 7, 2019
The first thing the most everyone thought of was the The Big Lebowski and the famous line: "Yeah, well, you know, that's just, like, your opinion, man."
I can't not read that in this voice: pic.twitter.com/iRj9jbbKBY

— Nicholas "DeckTech" Weiss (@hsdecktech) January 7, 2019
Others quipped that this was a "big nyet nyet."
I'm no lawyer, but I guess you're saying that's a big nyet nyet?

— Lexophile (@punwithwordz) January 7, 2019
Law&Crime has reached out to Dubelier for comment on Monday's events.
[Images via Goh Chai Hin/AFP/Getty Images, YouTube/RT screengrab]
Have a tip we should know? [email protected]