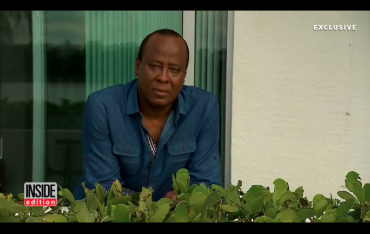 Investigators looking into Prince's death are reportedly eyeing two doctors who treated the singer and possibly prescribed him drugs in the weeks leading up to his death.  A similar situation unfolded in the aftermath of Michael Jackson's death in 2009 with his doctor getting convicted of involuntary manslaughter.
Now, Dr. Conrad Murray (Jackson's former doctor) is speaking out in an interview scheduled to air Tuesday on Inside Edition.
"I would say clearly he needs an attorney, and a good one, because we have what we call 'regular justice' and 'celebrity justice,'" Dr. Murray says when asked if he has any advice for Prince's doctors.
WATCH:
Murray stressed that he does not believe the comparisons between him and the doctors in Prince's case are similar.  He also added that he does not believe Prince's doctors should be punished.
"On the bottle there are clear instructions. If Prince as an adult chooses to take 15 pills every six hours versus two pills every six hours, in the absence of a doctor, do you hold him responsible?" Dr. Murray asks.
After he was convicted of involuntary manslaughter in 2011, the judge presiding over the trial called Murray a "disgrace to the medical profession," but Murray still maintains his innocence.
"I was not present when Michael Jackson met his demise," he says. "When I encountered Michael in the state he was, I did everything I could to resuscitate him."
Murray lost his medical license and spent two years in jail as the result of his conviction.
"I've lost everything. Everything I've amassed has been taken from me as a result of an unjust verdict. I am and I remain an innocent man."
Tune in to Inside Edition on Tuesday to watch the full interview.
[image via screengrab]
Have a tip we should know? [email protected]